North Carolina governor files lawsuit over LGBT rights law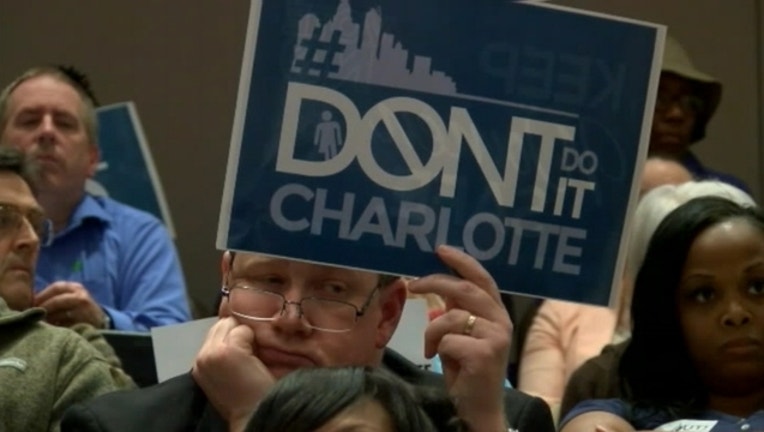 article
RALEIGH, N.C. (AP) — North Carolina Gov. Pat McCrory's administration sued the federal government Monday in a fight for a state law that limits protections for lesbian, gay, bisexual and transgender people.
The lawsuit seeks to keep in place the law, which the U.S. Justice Department said last week violated the civil rights of transgender people against sex discrimination on the job and in education.
The Justice Department had set a Monday deadline for McCrory to report whether he would refuse to enforce the law that took effect in March. McCrory's defiance could risk funding for the state's university system and lead to a protracted legal battle.
Federal civil rights enforcement attorneys focused in their warning letters particularly on provisions requiring transgender people to use public restrooms that correspond to their biological sex. The letters threatening possible federal lawsuits were sent to McCrory, leaders of the 17-campus University of North Carolina system, and the state's public safety agency.
McCrory's lawsuit, filed in federal court in North Carolina, asks a judge to block Justice Department action that could threaten billions of dollars in federal money flowing to the state.
The lawsuit called the law a "common sense privacy policy" and said the Justice Department's position was a "baseless and blatant overreach."
"This is an attempt to unilaterally rewrite long-established federal civil rights laws in a manner that is wholly inconsistent with the intent of Congress and disregards decades of statutory interpretation by the courts," the lawsuit said.
McCrory has become the public face of the law called House Bill 2, which has been the subject of fierce criticism by gay rights groups, corporate executives and entertainers demanding the law's repeal. North Carolina has already paid a price for the law, with some business scaling back investments in the state and associations cancelling conventions.
McCrory said on "Fox News Sunday" he was not aware of any North Carolina cases of transgender people using their gender identity to access a restroom and molest someone. Other supporters of the law cite reports elsewhere of men entering women's bathrooms — thanks to policies allowing transgender people to enter the restrooms aligned with their gender identity — to highlight the threat of sexual assault.
The state's public university system was expected to issue a separate response Monday to the Justice Department warning letter it received. The university's governing board scheduled a special meeting for Tuesday to receive a private "legal briefing" from its top staff attorney.
The UNC system risks losing more than $1.4 billion in federal funds if its observance of the law is found to violate federal sex discrimination protections in education and employment. Another $800 million in federally backed loans for students who attend the public universities also would be at risk.
The lawyers filing Monday's lawsuit on behalf of McCrory and the public safety agency head appointed by the governor include McCrory's top legal aide and Columbia, South Carolina-based lawyer Karl S. "Butch" Bowers Jr.
Bowers previously represented McCrory in a federal lawsuit alleging new Republican-backed voting law changes were intended to suppress minority voter turnout. North Carolina Attorney General Roy Cooper declined to defend that law in court and also has refused to defend the LGBT law. Cooper, a Democrat, is challenging the Republican McCrory's re-election bid in November.