Norma's Café wants Back the Blue sign taken to be returned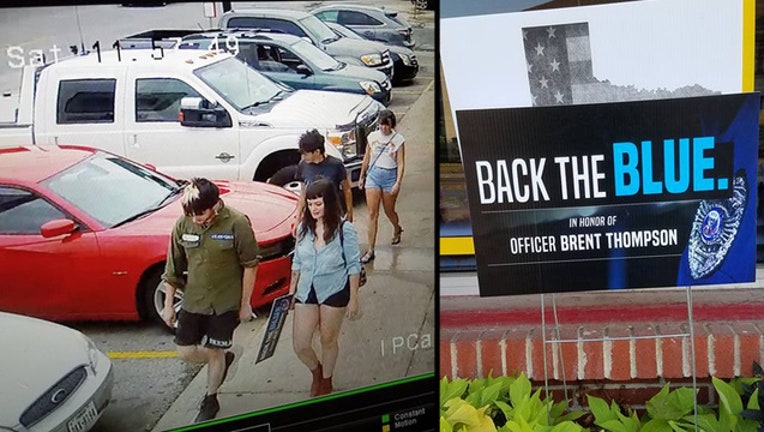 article
The owners of Norma's Café would like the people who walked off with a special Back the Blue sign to bring it back.
The sign was given by slain DART Officer Brent Thompson's parents to display out front of its Oak Cliff location. Surveillance video shows a girl and people she was with taking the sign out of the ground and walking away on Saturday morning.
"Please #retweet! Officer Brent Thompson's family gave us this sign & this girl stole it. We just want it back!" the restaurant tweeted on Wednesday morning.
The restaurant said Thompson was a regular at its Oak Cliff restaurant. It's not sure if the sign theft was malicious or not.
"For all we know they just wanted to #BackTheBlue too & didn't realize the sentimental value," the restaurant tweeted.