New indoor playground opens in Dallas rec center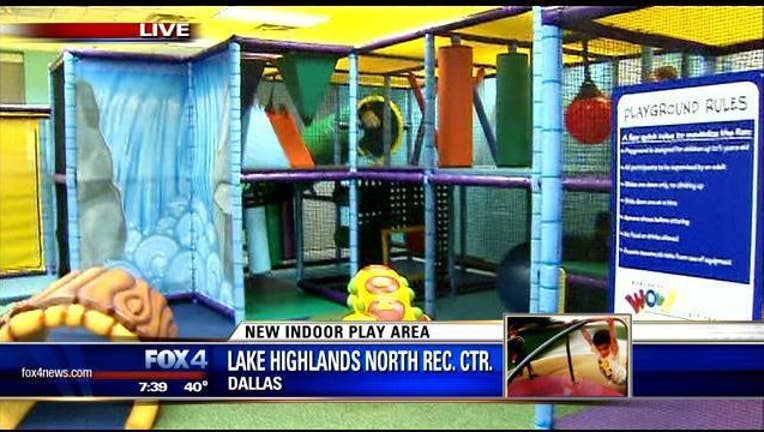 There's a new spot in Dallas for kids to burn of energy when it's too cold, hot or wet outside.
The Lake Highlands North Recreation Center's Wildcat Fun Zone is the first of its kind in a Dallas rec center. It has structures for climbing, crawling and exploring and is geared toward kids ages 5 and younger.
The Lake Highlands Junior Women's League sponsored the play center. The organization raised more than $80,000 to design and build it.
After Saturday's free unveiling, the cost to play will be $3.