New Fort Worth arena to cost $90 million more to build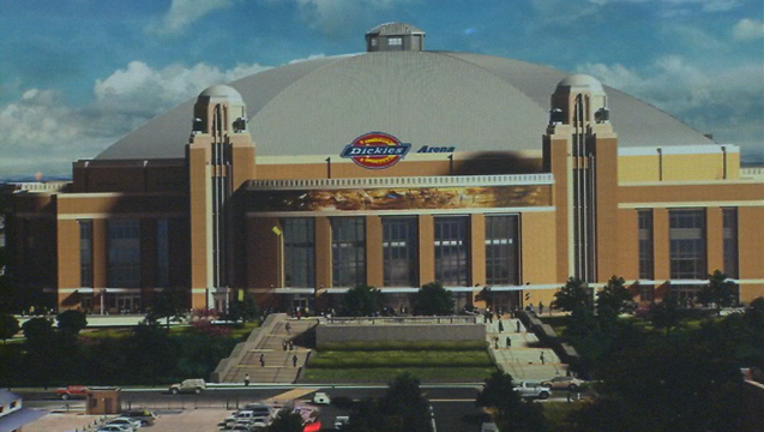 article
It's going to cost more to build a new Fort Worth multipurpose arena, but taxpayers won't foot the bill the city says.
The cost of the Dickies Arena is now $90 million more than originally projected for a new total cost of up to $540 million.
The city council insists taxpayers will not bear the burden. Fort Worth signed a contract to split construction of the arena with a private partner, who will absorb the additional costs.
The city has already raised $26 million, but intends to issue special tax revenue bonds in July to raise more.
Construction on the facility in the Fort Worth Cultural District began in April. The space will be able to host concerts and sporting events.
The facility has already landed a big draw -- NCAA men's first and second round basketball tournament games in 2022. It will also be the new home for performances during the Fort Worth Stock Show and Rodeo.
The arena is set to open in 2019.