New 'Everest' movie based on real life incident involving Dallas doctor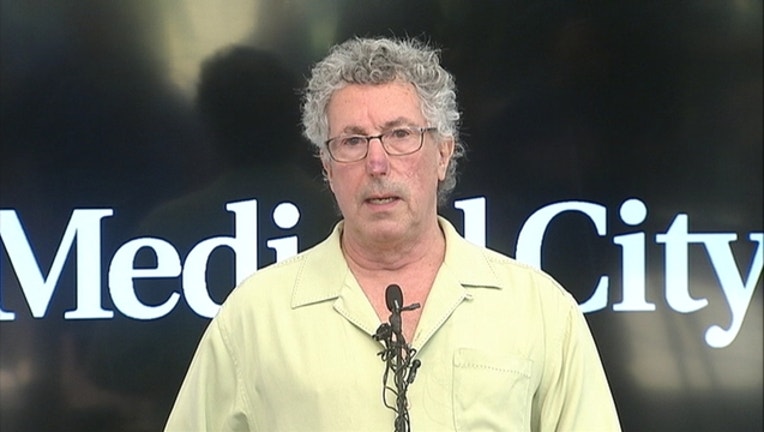 article
The incredible survival story of a Dallas physician who was left for dead on Mount Everest twice has been turned into books, documentaries and is now a motion picture.
Doctor Beck Weathers survived a fatal storm that struck Mount Everest in 1996. He spoke about his journey back from the mountain at Medical City Children's Hospital on Thursday.
The movie about Weathers and the fateful climb is entitled Everest and stars Jake Gyllenhaal. The dramatic film will open in theaters across the United States on Friday.
Weathers has continued to work as a physician at Medical City even though his right hand and left fingers and thumb were amputated.
He said his experience on Everest gave him a new appreciation for life.
"If I knew exactly what was going to happen to me on that mountain -- every bit of pain, exhaustion misery and loss -- knowing what I gained from it, I would do it again in a heartbeat."