New Dallas Zoo gorilla baby has a name -- Saambili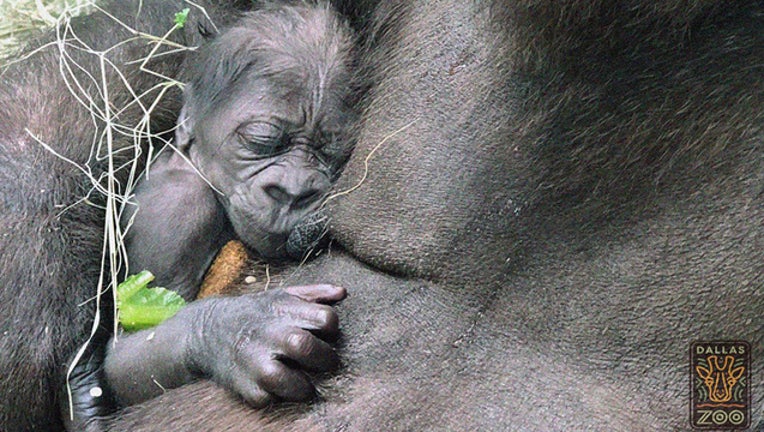 The first baby gorilla born at the Dallas Zoo in two decades finally has a name.
The zoo announced Friday the female baby will be called Saambili in honor of a gorilla caretaker the zoo works with in the Democratic Republic of Congo.
Zoo officials said Aldegonde Saambili is one of the most experience caretakers and specializes in infants.
"It's taken the Dallas Zoo 20 years to welcome a baby gorilla and we wanted her name to have real meaning," said Keith Zdrojewski, Dallas Zoo's Curator of Primates and Carnivores.
Mother Hope delivered the baby on June 25. Mom and baby can been by the public during early morning hours as the zoo, if weather permits.