Need for Tarrant Area Food Bank grows during summer with kids out of school
FORT WORTH, Texas - The Tarrant Area Food Bank says the summer season can be the toughest for its youngest residents.
That's why it partners with Fort Worth ISD to make sure kids still get quality meals even when school is out.
"Kids can't learn if their bellies aren't full right? And we have a lot of students, and they come to school, and they're hungry. So we're wondering what's happening at home," said Kirkpatrick Middle School Principal Jeffrey Bartalotta.
With volunteers at Kirkpatrick Middle School in Fort Worth diligently stocking shelves full of fresh food for kids during the summer, now that school's out, food insecurity is on the minds of principals like Bartalotta.
"Us providing meals here and a shopping pantry here at the campus helps provide for the community for whatever they need," he said.
The pantry at Kirkpatrick has been open a year, and the Tarrant Area Food Bank is helping to stop summer hunger which can oftentimes result from students not getting the meal they'd typically get at school.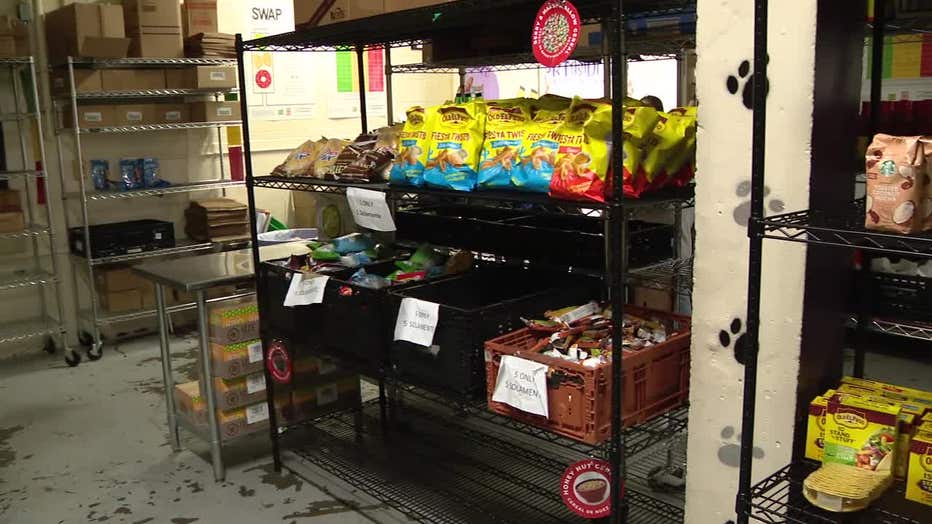 That includes expanding its school campus pantries, adding new food distribution events and expanding its neighborhood outreach programs.
"I think it's doubled with the support from Tarrant Area Food Bank," Bartalotta said. "What they provide in the city of Fort Worth and Tarrant area county is unbelievable with the amount of programs and free food that they're giving to pantries like myself."
The food bank, which serves 13 counties, say the need is even higher this year with recent reductions in SNAP and Medicaid benefits as well as the rising costs of housing and childcare.
"Especially in the summertime when schools, they're home a lot longer. And so we just want to give that extra boost here in the summer like we normally do throughout the school year," Bartalotta said.
At Kirkpatrick, the pantry has everything from grains, produce and canned goods. The food is available for any students and their families.