Nearly 1 year since Missy Bevers' murder, police update investigation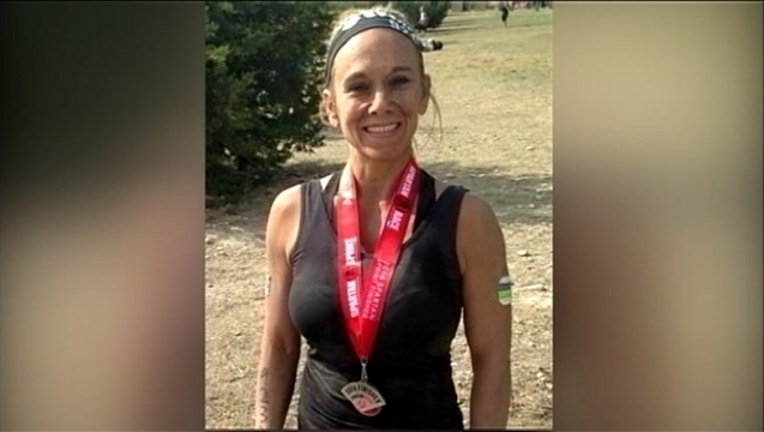 Midlothian - Tuesday will mark one year since 45-year-old Terry "Missy" Bevers was found murdered at a Midlothian church. The unsolved murder mystery rocked the small community and continues to frustrate police.
On April 18, 2016, Bevers arrived at Creekside Church of Christ in Midlothian just after 4 a.m. to set up for a fitness class.
Already inside and captured on surveillance cameras, a person with a peculiar walk, wearing police-like clothing casually strolled the halls with a hammer.
Police said Bevers, a wife and mother of three girls, was attacked out of camera view. She died of puncture wounds to the head and chest.
Her husband Brandon Bevers and others who knew her came under intense scrutiny but were eventually cleared. Police scoured phone records and social media hoping to develop leads.
Surveillance video of a silver, Nissan Altima circling a nearby business in the hours before her death fueled speculation, but didn't point investigators to a suspect.
"I am surprised it's already a year and I am surprised it hasn't been solved," said Debbie Barr, a patron of Caroline's Country Cafe who's been following the investigation.
Bevers' murder is still on people's minds, especially as the one-year mark approaches and the killer walks free.
"It's either one of two things. Either they real smart or something or they gone," said Lloyd Ashley.
"I can tell you that nobody in this building has forgotten about Missy Bevers. Nobody has moved on. Nobody has closed this case. We are as diligent as we were back in April of 2016," said Assistant Midlothian Police Chief Kevin Johnson.
Police are still tracking leads. When asked if they're still scrutinizing persons of interest, Johnson said he couldn't elaborate on the details.
"None that I can share, but there are persons of interest that we are currently investigating," he said.
"We just figure that the law knows something and they are holding back and it's going to break, just like that," said Ashley.
Until then, people in Midlothian are holding on to hope that justice will be serviced and bring the Bevers' family some peace.
"It doesn't bring her back, but it gives you some sense of relief," said Barr.