Murder suspect sought by Sulphur Springs police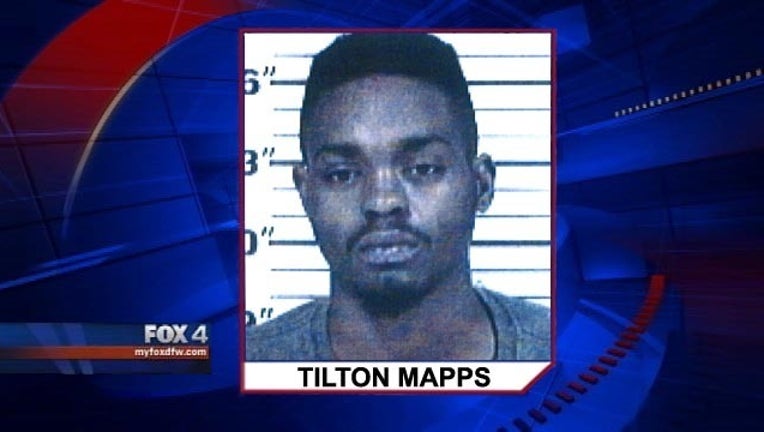 Sulphur Springs police are searching for a suspect in connection with the shooting death of a 26-year-old earlier this month.
Tilton Joshua Isaiah Mapps is accused of shooting and killing Jonathan Trahern Young.
It happened in the early morning hours on June 8 at Pacific Park in Sulphur Springs. The victim and his friends were having a barbecue.
The suspect is described as a 5'9" black male weighing approximately 130 pounds. He has a thin mustache and goatee and a tattoo on the left side of his neck written in cursive.
Mapps is considered armed and dangerous. He was arrested in 2013 on a weapons charge in Garland and has also been arrested on drug and evading police charges in the past.
Anyone with information on his whereabouts is asked to contact Sulphur Springs police immediately.