Bryan mass shooting leaves 1 dead, several others critically injured; suspect identified
BRYAN, Texas - Authorities released the identity of a man killed in a mass shooting at a business in Bryan and said other victims remain hospitalized on Friday.
The Bryan Police Department says 40-year-old Timothy Smith, a resident of Bryan, died in the shooting that occurred Thursday afternoon.
Two other people are in critical condition and two victims are in stable condition. Texas DPS says a trooper who was shot while pursuing the suspect also remains hospitalized.
Police say 27-year-old Larry Bollin, of Grimes County, is charged with murder.  He is being held on a $1 million bond.
The shooting occurred at Kent Moore Cabinets, located at 350 Stone City Drive, around 2:30 p.m. 
According to the Bryan Police Department Chief, Bollin, who is an employee at the business, showed up and opened fire at the facility.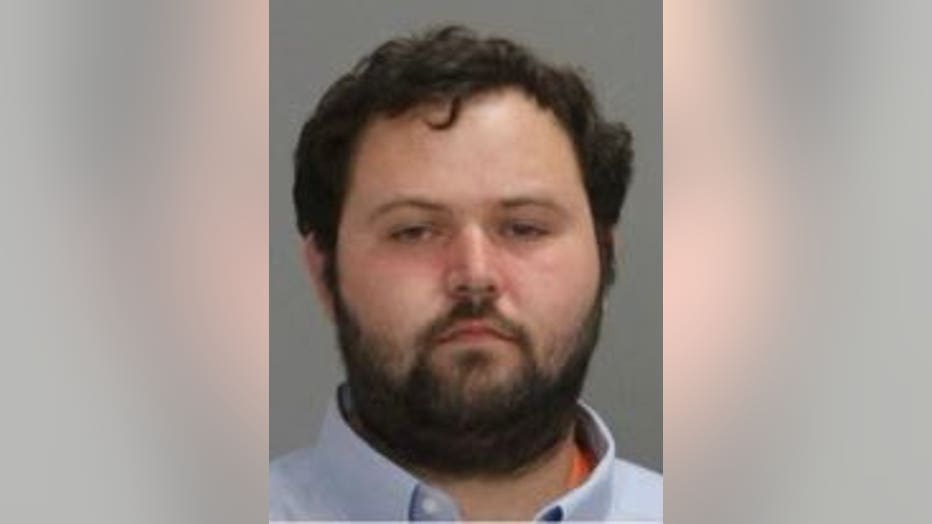 Larry Bollin, 27, is charged with murder. (Photo: Bryan Police Department)
Authorities confirmed that one person was pronounced dead on the scene. Four others were taken to the hospital with critical injuries and a sixth person was also taken to the hospital for an asthma-related issue. 
Lt. Craig Cummings, Spokesperson with the Texas Department of Public Safety, said troopers attempted to take Bollin into custody around 3:30 p.m. on FM 39, near Iola. 
That's when, Cummings said, Bollin fired at a DPS trooper, striking the trooper. It's unclear where the trooper was shot, however, the trooper was airlifted to the hospital.
On Friday, Texas DPS said Trooper Juan Rojas Tovar of the Madisonville Texas Highway Patrol Office remains in critical but stable condition.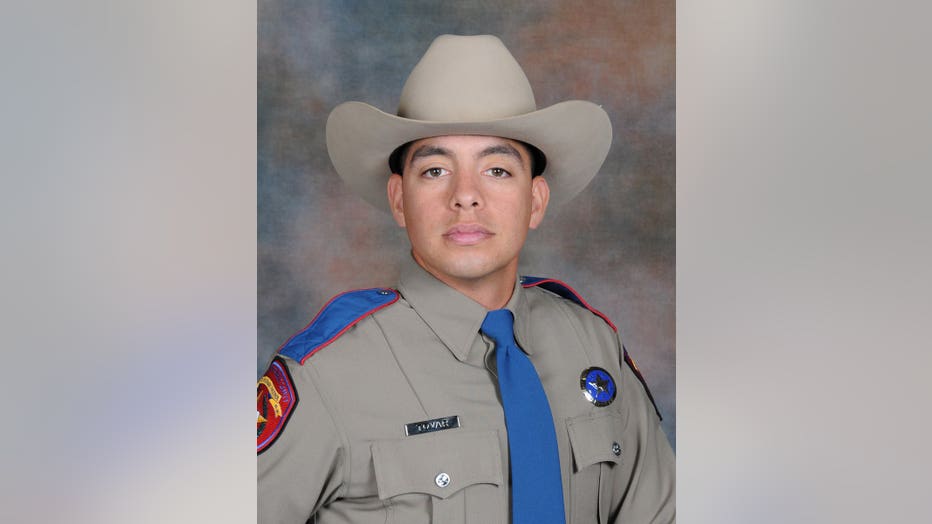 Trooper Juan Rojas Tovar (Photo: Texas Department of Public Safety)
"We remain hopeful his condition will improve & appreciate the many kind thoughts and prayers," Texas DPS said in a tweet.
Bollin was taken into custody around 4:20 p.m. in Bedias. 
Police stated there is no motive yet in the shooting and they are continuing to investigate. 
In a statement posted to their Facebook page, Kent Moore Cabinets Ltd. said, "Our hearts are hurting.  We're all devastated by the tragic events at our Stone City manufacturing plant in Bryan on Thursday. Our thoughts are with our workers and their families, and we ask that you join us in keeping everyone touched by this tragedy in your thoughts and prayers. We are fully cooperating with the police who are investigating this horrible crime. We're thankful that law enforcement officers responded so quickly and are so appreciative of the critical medical care that paramedics provided to our coworkers. Our focus now is on our employees and their families during this most difficult time, and we hope you understand we are not able to respond to your comments. Your concern and kind words are deeply appreciated."
Texas Governor Greg Abbott released a statement Thursday afternoon saying, "I have been working closely with the Texas Department of Public Safety and the Texas Rangers as they assist local law enforcement on a swift response to this criminal act. Their efforts led to the arrest of the shooting suspect. The state will assist in any way needed to help prosecute the suspect. Cecilia and I are praying for the victims and their families and for the law enforcement officer injured while apprehending the suspect."
The Texas Rangers are investigating the shooting.