Mugshots released of motorcycle gang members arrested in Waco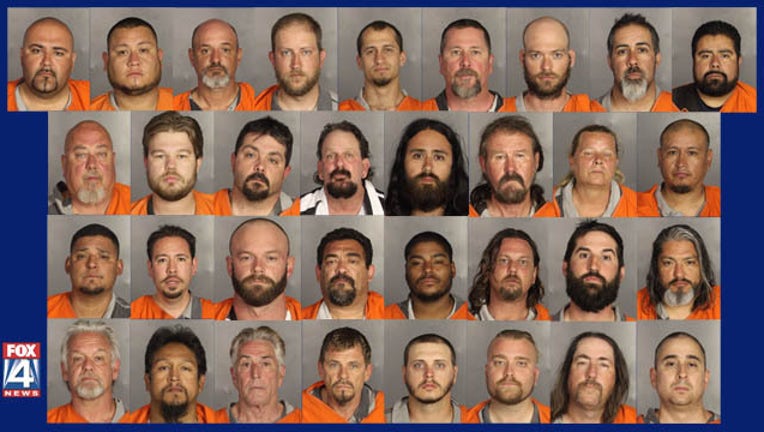 The McLennan County Sheriff's Office on Monday released more than 30 mugshots of those involved in Sunday's biker gang shootout.
About 170 motorcycle gang members charged with engaging in organized crime are each being held on a $1 million bond in the wake of a deadly shootout in Texas, and authorities say capital murder charges are expected.
McLennan County Justice of the Peace W.H. Peterson set the bond Monday for each suspect and described the amount as "appropriate" given the level of violence that occurred a day earlier at a Twin Peaks restaurant in Waco.
Peterson also performed inquests on the nine dead bikers but declined to identify them pending notification of family. Peterson says all nine were from Texas.
Waco police Sgt. W. Patrick Swanton says while capital murder charges are likely, it's too early to determine how many motorcycle gang members will face the charge.