Most wanted offender from Tarrant County captured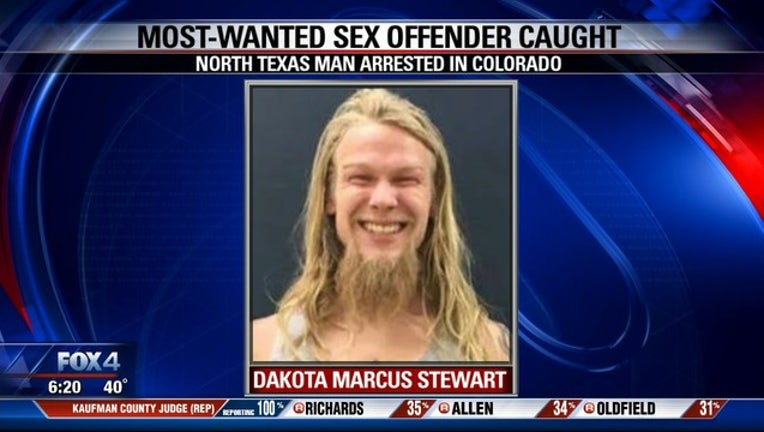 FORT WORTH, Texas - U.S. Marshals arrested one of Texas' Ten Most Wanted in Colorado.
Dakota Marcus Stewart has been wanted since August for failing to register as a sex offender and comply with requirements.
He was convicted in 2009 of sexual assault of a child and indecency with a child in Tarrant County.
He was found living at a campsite west of Colorado Springs.