Morning showers, afternoon clouds... temps going DOWN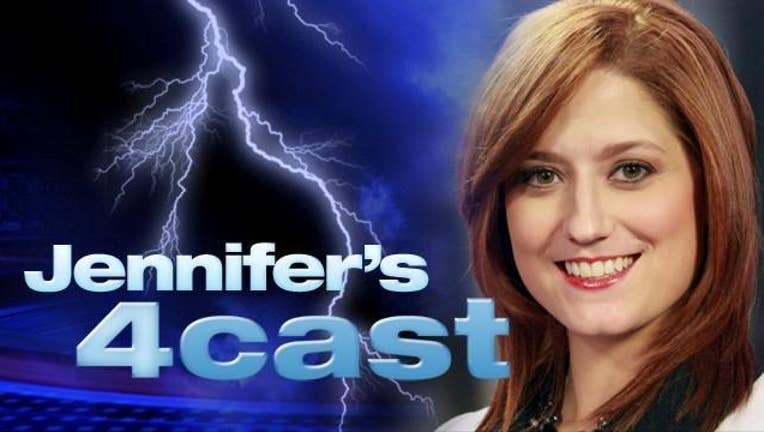 article
 Temps this morning started out near 60° in many spots but as the cold front pushes through North Texas, temps go DOWN instead of UP as we head into the afternoon. Areas west will remain dry while areas east should wrap up the shower activity just before lunch time.

Temps this afternoon should dip back into the low 50s and upper 40s and eventually back into the 30s by this evening. Winds will kick up to 15-25 mph behind the front, making it feel even colder.

Speaking of cold, Monday morning temps will be in the low 30s and upper 20s with wind chills in the teens in some spots due to the brisk NW wind. Monday brings more sunshine, but temps will only top out in the mid 40s.