Morning flooding rain gives way to dry conditions this afternoon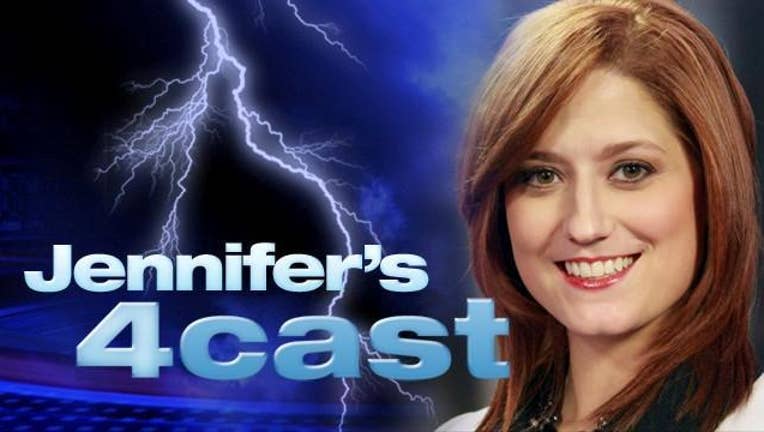 After more than a dozen reports of high water rescues, multiple reports of flooding, and high wind damage to our west, this active morning will give way to a quieter afternoon for most of North Texas. There's still a chance for an isolated storm this afternoon, but much of the activity will stay south of I-20. Today's high should be very similar to yesterday, up to about 84° with mostly cloudy skies and winds out of the south 10-20 mph.

Tonight, another chance of rain filters into the area, but we're only expecting about 50% coverage with a low around 70°. Tomorrow starts with showers and the chance of rain continues through the evening hours as well. Highs will again be in the low 80s with mostly cloudy skies.

In fact, the rest of the week we see mostly cloudy skies with highs in the low 80s with chances of rain every single day.