Military vet clothing company donates $200k to Dallas officer foundation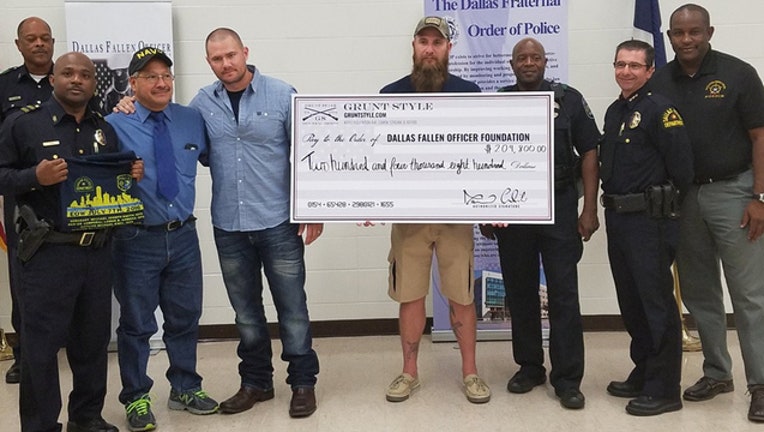 A Chicago-based clothing company comprised of military veterans donated more than $200,000 to the Dallas Fallen Officer Foundation.
The CEO of Grunt Style presented the $204,000 check on Tuesday at a ceremony. He said when he saw the tragedy in Dallas he decided to donate 100 percent of the proceeds from their online sales of shirts. Five Dallas officers were killed in an ambush shooting in downtown Dallas in July.
Combined with this donation and others from the Pray for Dallas campaign, the Dallas Fallen Officer Foundation will be able to give the families of each slain Dallas officer about $50,000.
Officer Patrick Zamarripa's father says all the support has helped the family cope.
"I can hear [Patrick] saying, 'Dad be tough, you can do it,'" Enrique Zamarripa said.
The nine injured officers will each receive about $10,000 each from the foundation.