Military hearing on Bergdahl desertion charges begins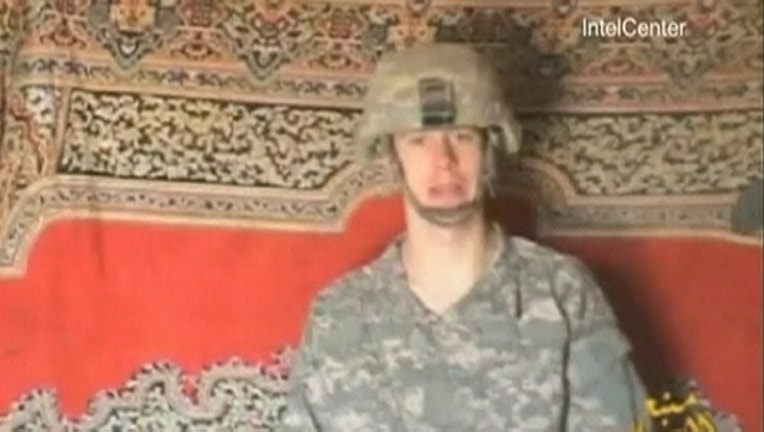 article
HOUSTON (AP) — A hearing to decide if Sgt. Bowe Bergdahl should face a military trial for leaving his post in Afghanistan began Thursday — proceedings that his lead lawyer said would reveal details of what led to the Idaho native's disappearance in 2009.
Legal experts said they expected Bergdahl's lawyers to argue during the Article 32 hearing that his years of being held captive by the Taliban were punishment enough. The hearing to determine if he will face a court-martial is taking place at Fort Sam Houston in San Antonio, where Bergdahl has been stationed since returning to the U.S. last year.
Before disappearing from his post in southeastern Afghanistan on June 30, 2009, Bergdahl had expressed opposition to the war in general and misgivings about his own role in it.
His lead attorney, Eugene Fidell, has cited an Army investigation that determined Bergdahl left his post, but not the Army, and that his "specific intent was to bring what he thought were disturbing circumstances to the attention of the nearest general officer."
Fidell said he plans to call witnesses, but he declined to say whether Bergdahl would be among them or to disclose further details about his strategy.
Military prosecutors declined to discuss the hearing.
Officials say the Taliban captured Bergdahl after he left his post. He remained a prisoner for five years before being released in an exchange for five Taliban commanders being held at the U.S. detention center in Guantanamo Bay, Cuba.
The 29-year-old was charged in March with desertion and misbehavior before the enemy. The military has not been holding him in confinement. If convicted of the misbehavior charge, he could face up to life in a military prison. He could also be dishonorably discharged, reduced in rank and made to forfeit all pay.
Some members of Bergdahl's former unit have called for serious punishment, alleging that some service members died looking for him.
While the Pentagon has said there is no evidence anyone died searching for Bergdahl, legal experts say the misbehavior charge allows authorities to allege his actions put soldiers who searched for him in harm's way.
Fidell has expressed concern that negative publicity that has been highly critical of Bergdahl could influence how the case is resolved. The GOP and some Democrats have long criticized the prisoner swap as politically motivated and a flagrant violation of U.S. policy against negotiating with terrorists.
Among those who have criticized Bergdahl have been GOP presidential candidate Donald Trump, who has repeatedly called Bergdahl a traitor.
"I'm not going to dignify Mr. Trump's comments any more than I have," Fidell said. "The amount of abuse to which (Bergdahl) has been subjected to in the blogosphere and elsewhere concerns me greatly."
Eric Carpenter, a law professor at Florida International University who also worked as a military attorney, said he expects Fidell will focus on arguing that the charges should not be referred to a court-martial, presenting evidence of how difficult it was for Bergdahl while in captivity.
He said Fidell might argue that Bergdahl should be given an "other than honorable discharge" and be allowed to go home.
Larry Youngner, a Washington, D.C.-based attorney who specializes in military law, said he believes there is a "very strong case" by the prosecution.
"We can't have soldiers abandoning their posts in a combat zone during a time of war," said Youngner. "This is a hugely serious offense."
The Article 32 hearing will result in a report that will be forwarded to Gen. Robert Abrams, the commanding general of U.S. Army Forces Command. Abrams will decide whether the case should be referred to a court-martial or is resolved in another manner.
___
Follow Juan A. Lozano on Twitter at https://twitter.com/juanlozano70