Midlothian city council member dies in crash in Waxahachie
MIDLOTHIAN, Texas - A Midlothian city council member died after an 18-wheeler jumped a median and struck him.
The crash happened Wednesday night in nearby Waxahachie, in Ellis County.
It was raining that night and roads were slick, but police have not said if weather played a role.
Art Pierard, 66, was elected to the Midlothian City Council in 2018.
A retired businessman, he was remembered as a hard-working man who cared for his community.
The news of his death is still a shock in Midlothian, yet there is already talk of a memorial dedicated to him.
Pierard was in his second year as a Midlothian city councilman.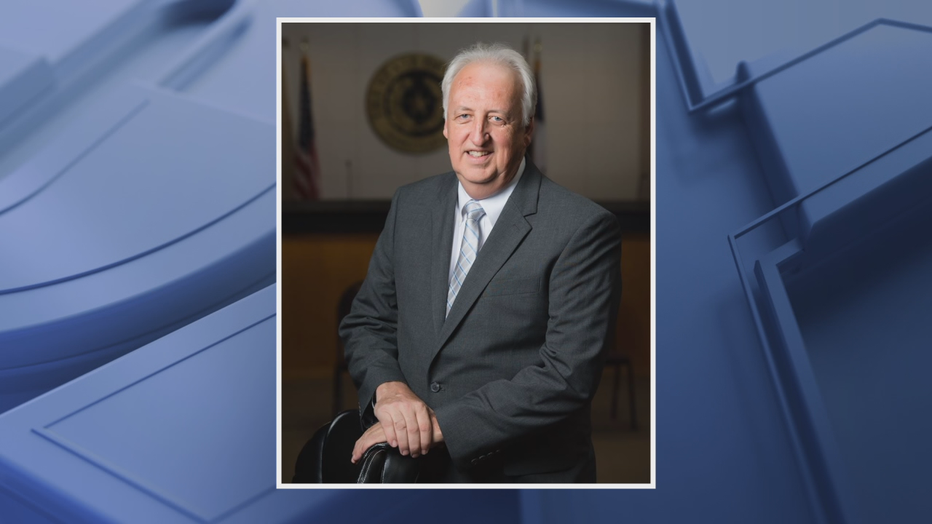 It was what he did in retirement, after a career in corporate America.
"Both Art and I came into politics late in life," Midlothian Mayor Richard Reno said.
Reno will tell you that Pierard's service on council, paired with the other thing Pierard did after he retired from work as an executive, says a lot about his upbeat personality and servant heart.
"He went out, got a job at a Dollar General store, ended up being a manager there, where he worked the counter," he said. "To meet people. He wanted to connect with the people of Midlothian."
He was a true community advocate, according to Midlothian Mayor Pro Team Justin Coffman.
"We're all kind of in shock," Coffman said.
Used flares and tire tracks mark the scene of the crash in nearby Waxahachie, in the median of I-35E, just before Highway 77.
Police said Pierard's Mustang went off the interstate at about 10:30 p.m. Wednesday, and got stuck in the mud.
Witnesses told police that Pierard was standing outside his car when an 18-wheeler also went off the road and hit him.
It was raining in the area, but police have not said if weather played a factor in both wrecks.
His fellow council members woke up to the news on Thursday.
They're remembering his signature accomplishment on council — a tax freeze for senior citizens — and his hard work on every issue he voted on for Midlothian.
"Knock on doors, ask neighbors how they feel about it, so he was one that represented well," Coffman said.
Council members said his wife and daughter are distraught, and in their prayers.
The accident remains under investigation.
No charges have been filed.