Mexican authorities find 4 human skulls in package bound for US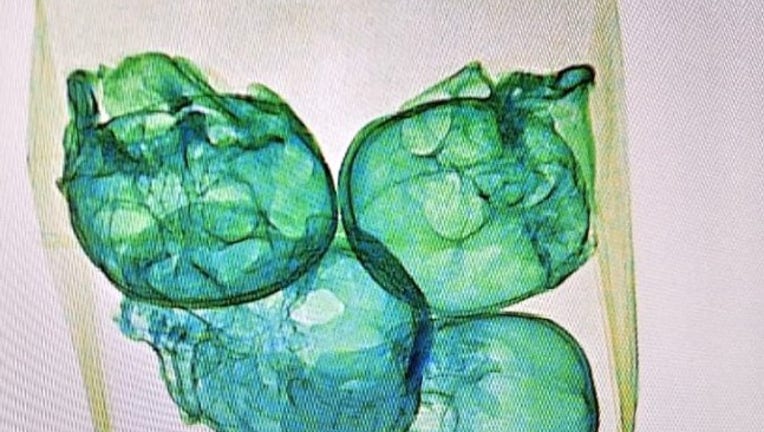 article
Mexican authorities discovered four human skulls wrapped in tin foil inside a cardboard package headed to the United States on Sunday.
The Mexican National Guard says they found the package after it went through a security checkpoint at the Queretaro Intercontinental Airport. The package came from the western Mexican state of Michoacan and was destined for Manning, South Carolina, Reuters reported.
Authorities have offered no further details regarding the identities, age or gender of the skulls.
TITLE 42'S END COULD MEAN BIG PAYDAY FOR MEXICAN CARTELS, ACCORDING TO EXPERTS
MEXICAN CARTELS EXPANDING PRODUCTION OF FENTANYL AT RAPID RATES, EXPERTS SAY
Michoacan is among the most violent areas in Mexico, seeing frequent incidents of cartel violence. Authorities have not stated whether they believe the four skulls are evidence of a crime, however.
Mexico's government has struggled to combat drug cartels and human traffickers flowing across its borders and into the U.S.
CLICK HERE TO DOWNLOAD THE FOX NEWS APP
President Biden's administration is also struggling to stem the flow of migrants and drugs at the U.S.-Mexico border, which saw record-breaking migrant encounters throughout last year.
Read more of this story from FOX News.