Mesquite PD arrests man accused of running over woman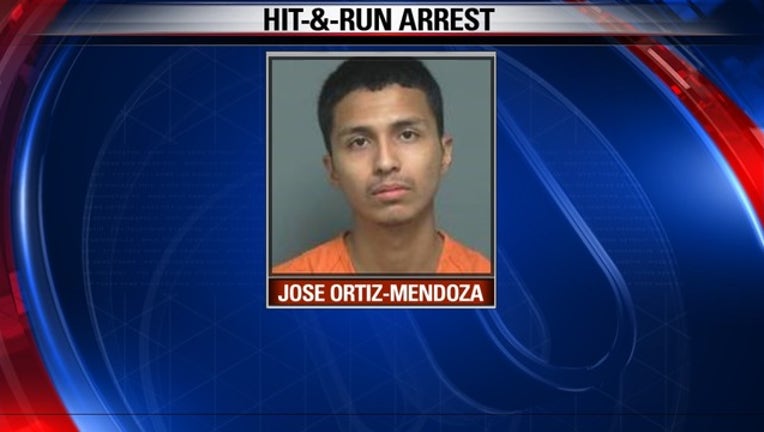 Police have arrested a man they say drove over a woman in a Mesquite store parking lot and kept going.
Surveillance video shows the driver backing up in a gas station parking lot on Big Town Boulevard on July 19 and run over Alka Patel. The driver then sped off.
Since then, police say they have identified the suspect as Jose Ortiz-Mendoza and arrested him on a felony hit and run charge last week.
Patel spoke to FOX 4 News soon after the crash. She suffered severe injuries, but survived.
PREVIOUS STORY: Man flees after running over woman in Mesquite parking lot