Measles patient flew into DFW Airport, health officials say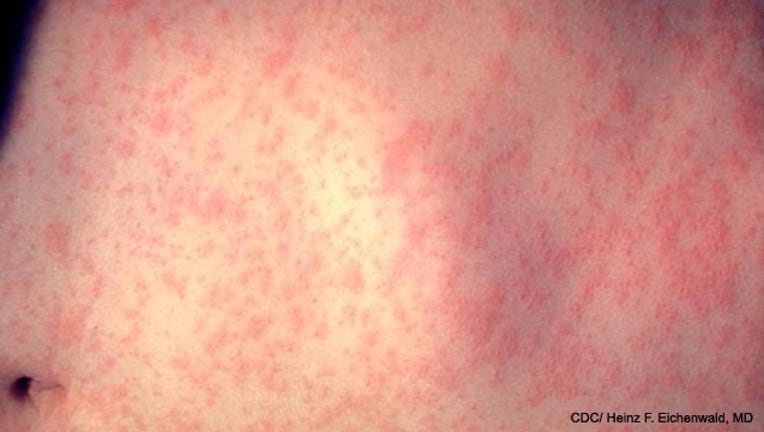 article
The CDC is trying to determine how many people were exposed to the measles while on an international flight to Dallas.
Tarrant County officials confirmed a resident tested positive after returning home from India. The resident was on a flight that stopped in Dubai and then arrived at DFW Airport on Jan. 6.
So far the investigation has revealed a limited exposure to Tarrant County residents. It is unclear how many on the flight are at risk.
Measles is an airborne disease spread by coughing and sneezing. It causes a reddish rash, high fever, cough, runny nose and watery eyes.
It usually lasts one to two weeks.
Adults who have received a measles vaccine series are considered immune.
.
FOX 4 is on YouTube -- http://bit.ly/fox4subscribe