McKinney police: Man shot dead after pointing gun at officers
MCKINNEY, Texas - The Texas Rangers are investigating Thursday's deadly police shooting outside a home in McKinney.
The McKinney Police Department says officers fired because the man pointed a shotgun at them. But the initial call for authorities may provide some insight about what led up to the confrontation.
Video from SKY4 shows what appears to be a shotgun in the front yard of a home.
Police say it started around 2:30 p.m. when a person called 911 saying a relative of theirs, a 40-year-old man, was suicidal and armed inside a home.
Police arrived and tried to get in contact with the man for an hour. Police say that's when the man came out of the home pointing a shotgun at officers.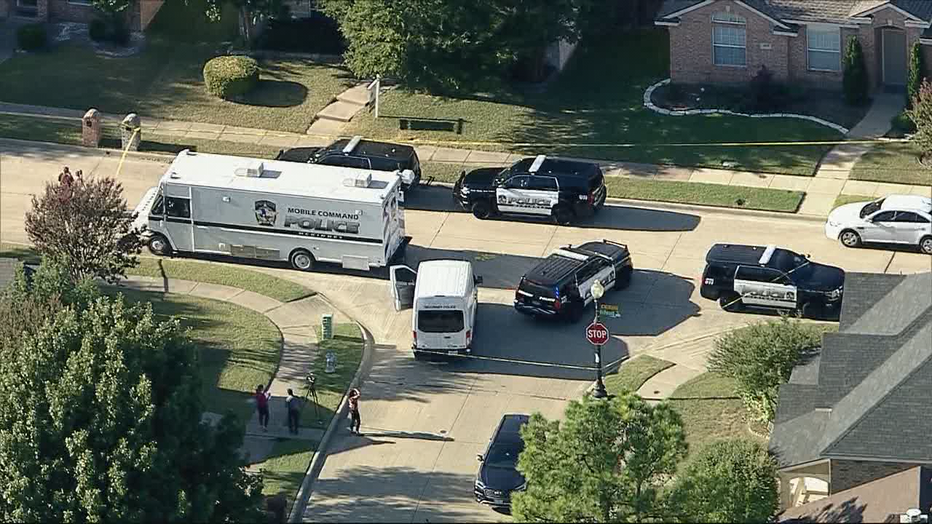 Police say officers then fired, striking the man. He was pronounced dead at the scene.
Neighbor Heather Brooks says a short time before the shooting, kids were getting back from school.
"There was one young lady who needed to go the wrong direction they didn't want her to go. So I had her come over to the porch with us and wait and call her father," she recalled. "And while we were waiting, we hear one gunshot. And you just knew that's what it was because hello. So as soon as I heard it, we just ran right into the house."
McKinney police say the Texas Rangers will be heading up the investigation.
Authorities have not said whether there was body cam or other footage that clearly captured the incident.
Police have not shared the identity of the man killed.
MORE: McKinney coverage