Mansfield ISD school evacuated after report of intruder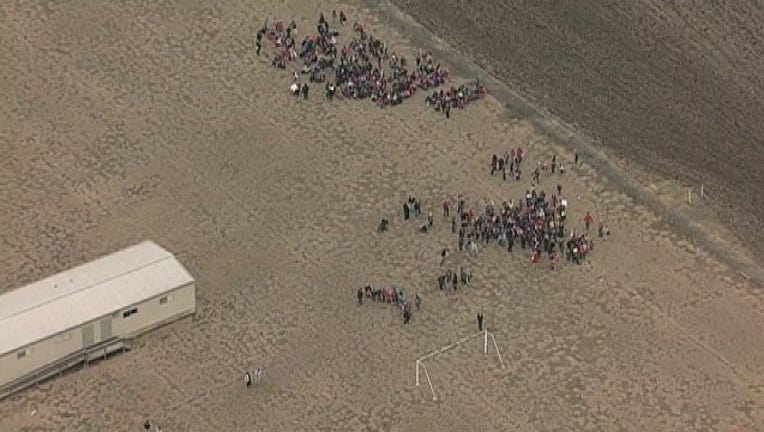 Gideon Elementary in Mansfield ISD was on lockdown part of Wednesday afternoon after an unverified report of an intruder on campus.

Footage from Sky4 showed a heavy police presence around the school, which is located in Arlington city limits.

A young girl reportedly told an adult that she saw a man with a gun either inside or outside the school.

Police were searching the campus to verify if the information was correct. Officers could be seen canvassing the roof and bringing in police dogs to search the building. But they did not find any evidence of an intruder at the school.

School children were evacuated from the building to a field on the far side of the campus, but were released to their parents about 4:30 p.m. on Wednesday.