Man taken to hospital after getting hit with bottle at Deep Ellum bar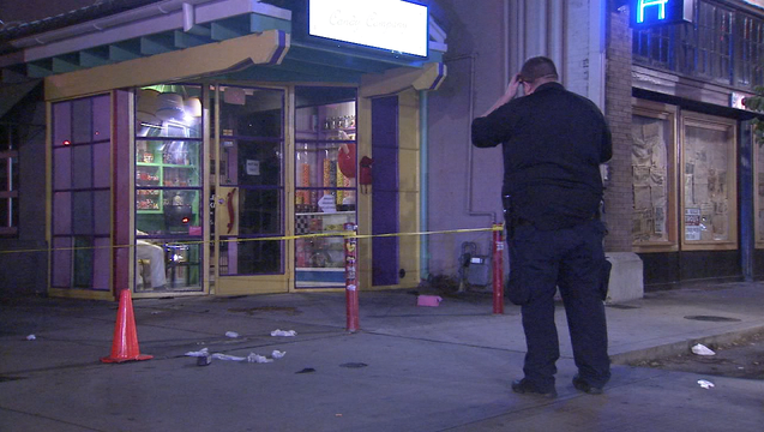 A man was transported to a hospital after being hit in the head with a bottle at a Deep Ellum bar, early Friday morning.
Dallas police found the man lying on the sidewalk  just before 2 a.m. with serious face and head trauma, outside Deep Ellum Candy Company, which is really speakeasy Truth and Alibi.
Police say the victim was on a crowded dance floor when an altercation occurred. The suspect, a Latin male, struck the victim in the head with a bottle, leaving him with a gash under his eye. He was bleeding profusely and paramedics believe an artery was severed as well as some possible nerve damage.
A Truth & Alibi employee posted about the incident in a Deep Ellum Facebook group.
"We at Truth and Alibi would like to inform everyone in the community the truth of a situation that occurred on 6/29/17," Zayne Waseem posted. "There was no violent crime committed. There was an incident amongst customers which resulted in an injury."
The suspect fled the scene and remains at large.