Man shot in the head outside Fort Worth apartments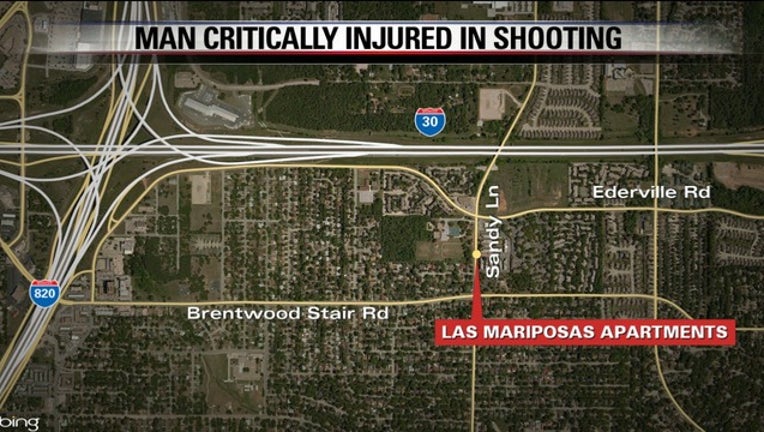 FORT WORTH, Texas - An east Fort Worth apartment complex was the scene of an early morning shooting.
Police said the man was inside a vehicle at the Las Mariposas Apartments on Sandy Lane when he was shot in the head just before 5 a.m.
The man, who was said to be in his late teens or early 20s, was rushed to the hospital in critical condition.
Officers are talking to a witness but so far haven't made any arrests. No description of the suspect was released.