Man shot during robbery outside North Texas Whataburger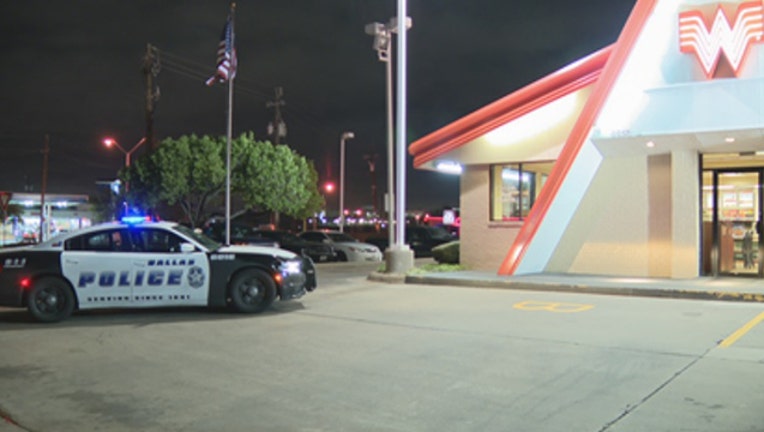 DALLAS - A man is recovering at a local hospital after being shot in the neck during a robbery outside a Dallas Whataburger.
Police say the shooting happened at 2:30 a.m. Sunday, in the parking lot of the Whataburger located in the 8800 block of North Stemmons Fwy.
The victim called 911 looking for a hospital after the shooting happened. He was taken to the hospital before first responders arrived.
Investigators found that the victim was near the dumpster in the parking lot, when two males tried to rob him.
The two suspects fled the scene after the shooting.
Officers are reviewing surveillance video to get a description of the suspects and the vehicle they left the scene in.