Man killed in shootout with security guard in Dallas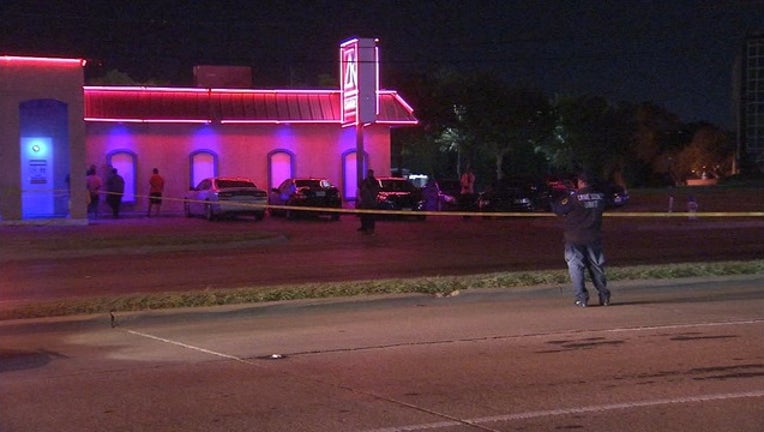 DALLAS - An armed security guard killed a man during a shootout at a northwest Dallas strip club late Tuesday night.
The shootout happened just before midnight at the Zona Rosa Cabaret on Regal Row. 
According to police, a security guard was approaching a man in the parking lot when the man began shooting.
The guard returned fire, hitting and killing the man.
The guard was hit as well. His life may have been saved by a bullet-resistant vest.
Dallas police are investigating the incident. They said surveillance video does support the guard's account of what happened.