Man in wheelchair hit and killed in Fort Worth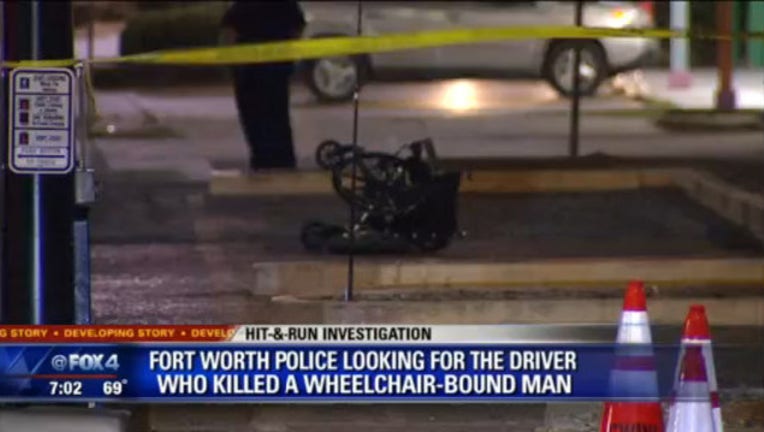 Fort Worth police are looking for the driver who ran into and killed a wheelchair-bound man.
It happened just before 10:00 p.m. Saturday along Lancaster Road at Sargent Street on the city's east side.
56-year-old Kurt Wheeler was crossing the street when he was hit. The driver never stopped, police said.
Police have been speaking to witnesses to get a description of the vehicle.