Man at center of popular 'Serial' podcast granted new trial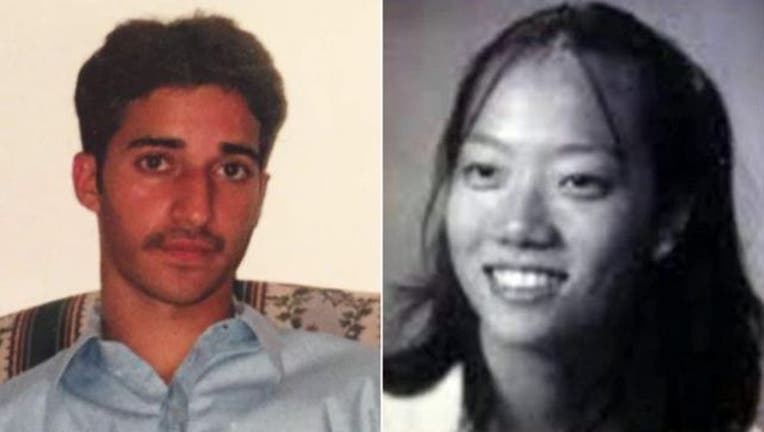 article
BALTIMORE (AP / FOX 11) - After spending 16 years in prison for the killing of his former high school girlfriend, a man at the center of popular podcast "Serial" has a chance at freedom.
Retired Baltimore Circuit Judge Martin Welch ruled Thursday that Adnan Syed, 35, deserved a new trial because his lawyer didn't challenge testimony in the case that became the focus of the podcast, which captivated millions of listeners around the world.
Syed was convicted in 2000 of murdering Hae Min Lee a year earlier and burying her in a shallow grave in a park in northwest Baltimore. He was sentenced to life in prison.
During a post-conviction hearing in early February, Syed's attorneys argued he deserved a retrial on the grounds that his original attorney, Cristina Gutierrez, did not contact Asia McClain Chapman, an alibi witness who said she saw Syed at the Woodlawn library about the same time prosecutors say Lee was murdered. Additionally, Syed's current attorneys argued cell tower data linking Syed's phone to the burial site on the day of Lee's murder was misleading because it was presented to jurors without a cover sheet warning that incoming call data was unreliable.
In Welch's order, he disagreed that Gutierrez erred when she failed to contact Chapman, or that prosecutors breached their duty by withholding exculpatory evidence. But Welch did agree that Syed's attorney should have cross-examined a state's expert witness about the reliability of cell tower data that placed him near the burial site.
Syed's attorney, Justin Brown, trumpeted the news in a tweet Thursday afternoon: "WE WON A NEW TRIAL FOR ADNAN SYED!!! #FreeAdnan."
He planned to discuss the case in a news conference Thursday evening with reporters at his downtown Baltimore office.
During the extensive hearing, defense attorneys and prosecutors called witnesses and vigorously cross-examined others. Chapman spent nearly two days on the stand, testifying she and Syed spent about 15 minutes chatting in the library on Jan. 13, 1999, but that despite repeated efforts to reach Syed's defense team at the time with an offer to be an alibi, she was never contacted. Chapman wrote a pair of letters and sent them to Syed in jail days after the man's arrest, detailing their meeting. Syed's current attorneys, Justin Brown and Christopher Nieto, pointed to the letters as proof of her story, which has remained largely consistent for 16 years.
Prosecutors used one of the letters to try to impeach Chapman's testimony. Deputy Attorney General Thiru Vignarajah suggested it contained information lifted directly from a search warrant executed much later than the letter's March 2 date, implying Syed fed Chapman information. Additionally, Vignarajah presented records showing that Gutierrez, as well as a team of attorneys working on Syed's case before she signed on, was aware of Chapman but decided against calling her to the stand. Chapman, Vignarajah argued, contradicted Syed's story, one that relied on several witnesses whose accounts ultimately bolstered the testimony of Syed's original alibi, Jay Wilds, a high school friend who acknowledged helping bury Lee. Wilds made a plea deal in exchange for probation and became the state's star witness against Syed.
Brown also called witnesses to testify that cell tower data — an important piece of the state's case against Syed — should have never been presented to jurors without an instruction sheet warning that any incoming call data is inconclusive. Brown showed the judge an affidavit from the radio frequency technician who testified at Syed's trial for the prosecution that said his testimony would have been different had he seen the instruction sheet prior to taking the stand. But prosecutors countered that the instructions didn't pertain to any relevant data placing Syed's phone in Leakin Park during the time Lee was buried.
This was Syed's second attempt at a new trial. Welch denied the earlier post-conviction relief bid in 2014 after determining that Gutierrez's decision not to pursue Chapman was the result of reasonable trial strategy, not neglect.
However, information came to light later. Chapman did not testify at the first post-conviction hearing. Instead, original prosecutor Kevin Urick took the stand, and recalled a phone conversation he'd had with Chapman in 2010. She called him after Brown had come to her home. On the stand, Urick characterized the conversation as lasting only a few minutes, and said Chapman decided not to come forward.
Chapman testified at the most recent hearing that Urick misled her and mischaracterized their conversation. She said she didn't learn of Urick's statements until she listened to "Serial." Afterward, Chapman reached out to Brown and offered to testify.
The podcast, which debuted in the winter of 2014, attracted millions of listeners and shattered records for the number of times a podcast has been streamed and downloaded. The loyal army of listeners often acted as armchair detectives, uncovering new evidence and raising new questions about the case.