Man arrested for vandalizing Arlington businesses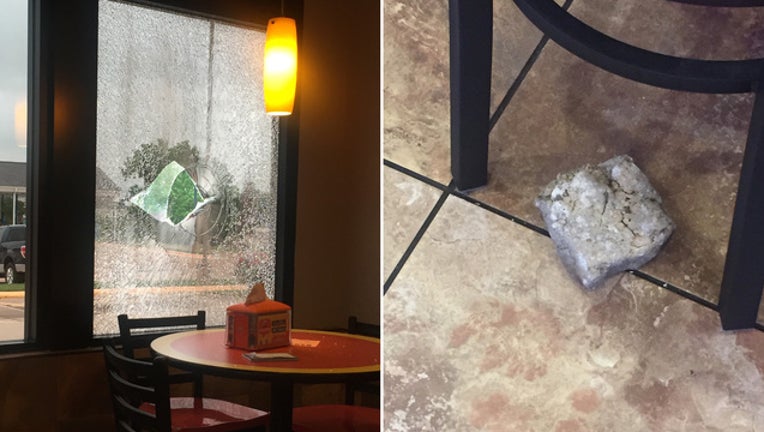 ARLINGTON, Texas - Police in Arlington took a man into custody for causing thousands of dollars worth of damage to several businesses.
Officers got a call around 7 a.m. Monday about a suspicious man outside Colters BBQ on Little Road.
When they arrived they found broken windows at the restaurant. Neighboring businesses – a UPS Store, BK Hair Salon, Citi MED, Taco Casa and Taco Bell – also had damage.
The officers found 30-year-old Christopher Strunk in the area and arrested him.
Police believe he used a shovel he got inside Colter's BBQ to smash windows at all the other businesses. They're not sure why he did it, though.
Strunk is now charged with burglary and criminal mischief. He is being held on a $3,000 bond.