Man arrested for double-shooting at Duncanville Pappadeaux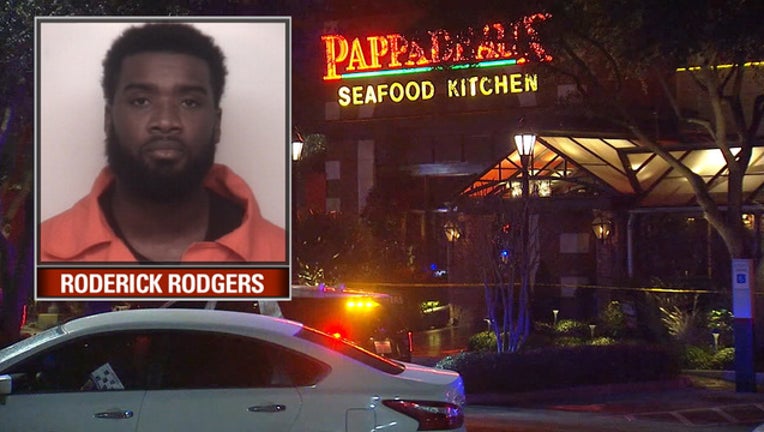 Police have arrested the man they believe shot two people inside a Pappadeaux restaurant in Duncanville during a Mardi Gras celebration.
Roderick Lamond Rodgers, 31, is charged with two counts of aggravated assault with a deadly weapon.
Investigators say he got into a fight with two men near the front door of the restaurant on Cockrell Hill Road on Tuesday night. Police say he shot the men as they walked out.
Both victims were taken to the hospital and are still recovering.