Man arrested for alleged involvement in Red Oak hit-and-run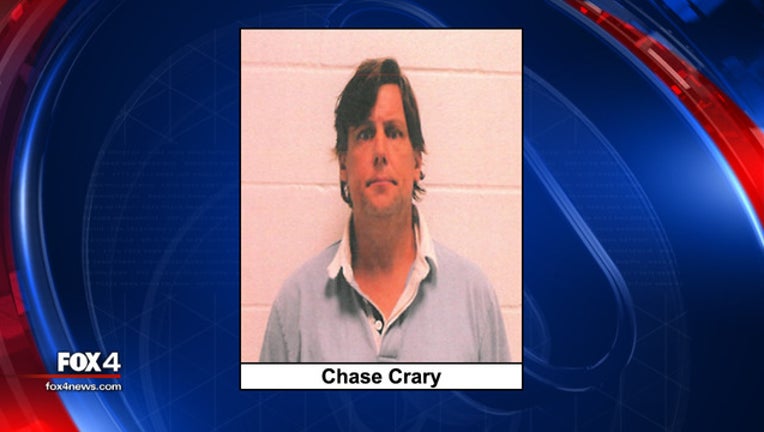 Red Oak Police have arrested a man for his alleged involvement in a hit-and-run accident that killed a woman in late May.
Chase E. Crary, 44, was arrested at 9:09 p.m. Thursday. He is a resident of Ferris, Texas. He has been transferred to the Ellis County Sherriff's Office and is being held on $100,000 bond.
Red Oak Police said they received a tip from a citizen that led to identifying Crary.
The collision happened at 12:09 a.m. on May 22 in the 200 block of East Ovilla Road in Red Oak. Police released a video Thursday that shows a vehicle that looks like a dark-colored pickup truck pull into a nearby parking lot, and then leave the scene less than a minute later. Police believe it's the same truck that allegedly hit and failed to assist 47-year-old Betsy Sue McClelland, who was walking east on Ovilla.
McClelland was transported to Baylor Hospital in Waxahachie, where she was pronounced dead.