Man accused of taking "Make America Great Again" hat from Texas teen arrested in San Antonio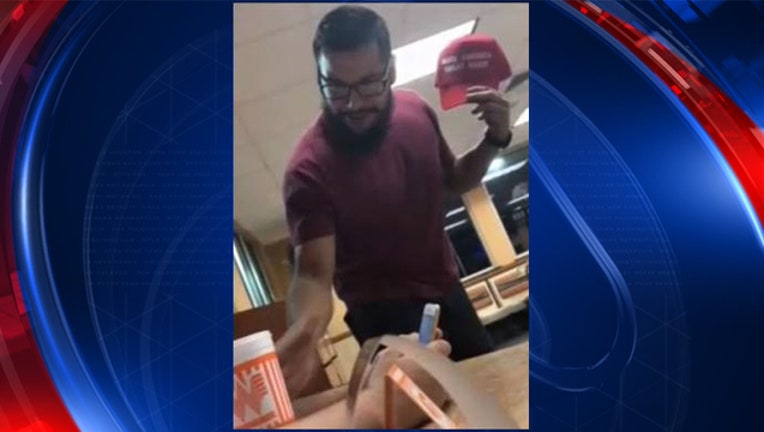 The man accused of throwing a drink in the face of a teenager inside a Texas Whataburger and taking his red "Make America Great Again" hat was arrested Thursday, officials said.
San Antonio Police identified the suspect late Thursday as 30-year-old Kino Jimenez. Jail records showed Jimenez was detained on a warrant for theft of person. A jail spokesperson later told Fox News that Jimenez's bond was set at $5,000 and he was booked and released on bond the same day. 
The incident, which was captured on a video that soon went viral, reportedly happened Tuesday at a Whataburger in San Antonio. The events preceding the video were not clear. 
"I support my President and, if you don't, let's have a conversation about it instead of ripping my hat off," said Hunter Richard, the teen whose hat was taken, to WOAI. "I just think a conversation about politics is more productive for the entire whole rather than taking my hat and yelling subjective words to me."
Jimenez was reportedly fired from his part-time job at a San Antonio bar after the footage began circulating on social media.