Male, dog found dead following fire at Dallas apartments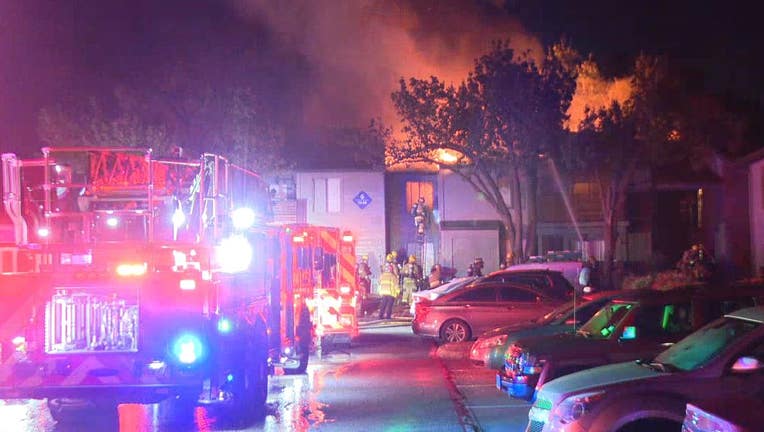 DALLAS - Fire crews found the bodies of a male and a dog while they put out an apartment fire that damaged several units in Dallas early Sunday morning.
Firefighters were called out just after 4 a.m., for a fire at the Eleven-600 Apartments, located in the 11000 block of Audelia Road, near 635 in Northeast Dallas.
Responding units found heavy fire coming from the roof of one of the two-story apartment buildings.
It took about 45 minutes to get the fire under control, but as firefighters were putting out the flames, they found the bodies of a male and a dog in an apartment.
Three apartments took most of the fire damage, but several others had smoke and water damage. The American Red Cross is assisting those who have been impacted.
It's believed the fire started in the apartment were the male and dog were found, but the cause of the fire is under investigation.
READ MORE: 
Survivors of the Astroworld Festival tragedy tell their stories, 'It was very bad'
Non-custodial mother of Glenn Heights girl arrested for kidnapping following Amber Alert