Mabank PD: Speeding driver caused woman's car to land in lake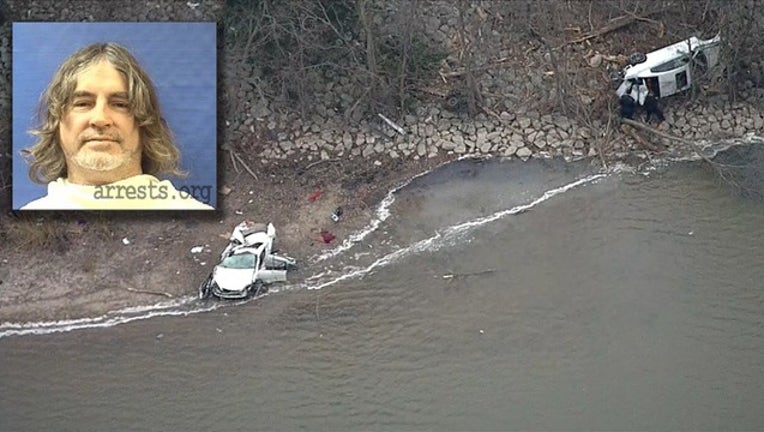 article
A man was arrested after causing an accident that sent a car into a lake in Henderson County.
The wreck happened Tuesday afternoon on Highway 175. Mabank police say he was speeding and lost control when he hit a woman's car, sending it to crash ashore Cedar Creek Lake.
There was also a child in the woman's car. Both were taken to the hospital and are said to be stable.
Evans' car landed on the side of the lake. Police say he refused treatment and was arrested.
Evans was jailed on two counts of assault with a deadly weapon but has since bonded out.