Lumber yard fire in Fort Worth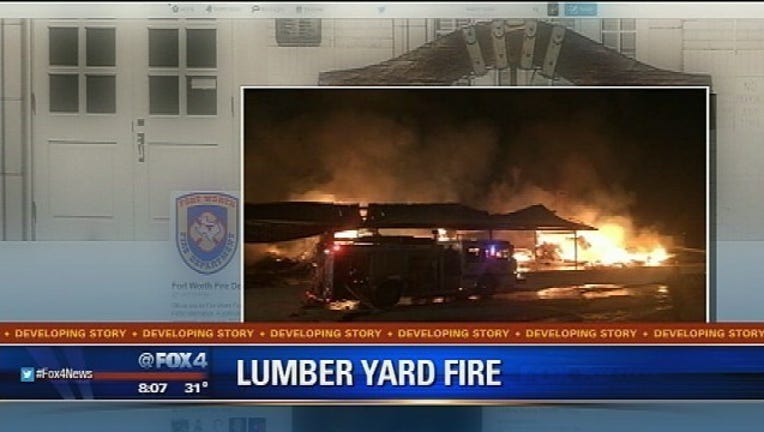 Fire crews spent Saturday morning putting out a lumber yard fire in east Fort Worth.
The fire started around 5:30 a.m. on east Lancaster Ave. near Beach St., south of I-30, according to Fort Worth firefighters.
It happened in an isolated area, so no other businesses were impacted. Firefighters used two ladder trucks, five engines and two Battalion Chiefs for their defensive attack on the fire.
Firefighters did stop train traffic for a short time near the lumber yard.
No one was hurt. Investigators are working to figure out what started it.