Loved ones mourn death of Watauga teen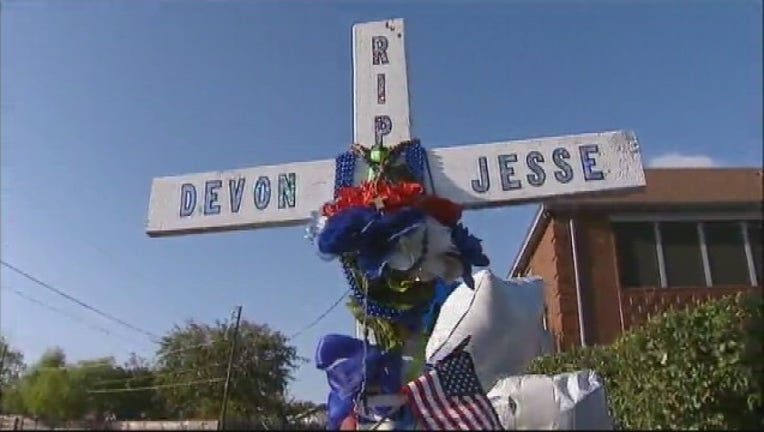 article
Tuesday night was a night of mourning in Watauga as friends and loved ones gathered to say goodbye to a 14-year-old who died after he was struck by a car.
Police have not arrested the driver of the car that hit 14-year-old Devon Jesse, and they may not.
Nearly 100 teens and their parents gathered along Watauga Road on Tuesday night and released balloons. That's the spot where Jesse died Sunday.
The Haltom High School freshman's mother is struggling with understanding just how and why it happened.
"If he would have seen all this support he would just…it's amazing," said Jesse's mother, Renee. "He was a very good kid."
Friends of the teen are also struggling with the sudden, tragic loss.
"He was like always there for everyone," said one of Jesse's friends, Lanora Boldon. "He gave advice to everyone, but he never took it for himself. He was like happy, and always there."  
Watauga police say the woman who hit Jesse continued on approximately 600 feet past the point of impact and pulled into a gas station.
Just a few moments later, a business owner who drove after her pulled up and told her she hit a boy.
Police say the woman, in her early 50s, thought she hit a dog or a tire and immediately went back to the scene and waited for investigators to arrive.
Police say the damage to the driver's is on the lower passenger side, suggesting that Jesse was either lying in the road by the curb, fell there, or was sitting there.
Witnesses say he had a skateboard, but it's not known if he was riding it at the time of the accident.