Loop 12 at I-30 open again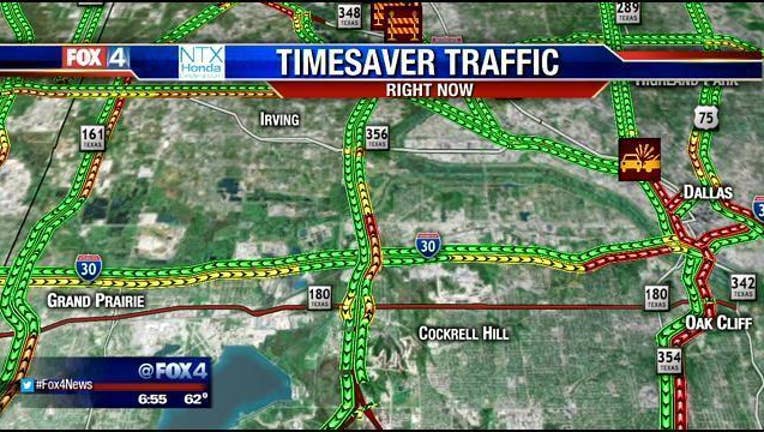 Loop 12 at Interstate 30 in west Dallas is now open.
The intersection opened around 1 a.m. Monday.
On Friday, hundreds of drivers were stranded there because of flash flooding.
Crews finally brought in pumps to remove the water.

FOX 4 traffic reporter Chip Waggoner said it's still slow going through the area, though.

The pumping operations continue just to the north on Singleton Boulevard.

Follow Chip Waggoner on Twitter to get the latest traffic updates.