Little Elm ISD to address concerns over chaotic protest during listening session
LITTLE ELM, Texas - The Little Elm Independent School District wants to address concerns about the way it handled a student protest earlier this month and the sexual assault claims that prompted it.
The district is holding a listening session Tuesday night at Little Elm High School.
It will give the community a chance to talk to police and the superintendent about the Nov. 19 protest, which culminated in the arrest of four students and police using what appeared to be pepper spray and a stun gun on a student.
"What happened that day, no one wishes that took place," said Little Elm ISD Superintendent Daniel Gallagher. "It's truly a listening session and opportunity for me to listen to community members and listen to our students. It will go as long as need be. We are going to let everyone talk."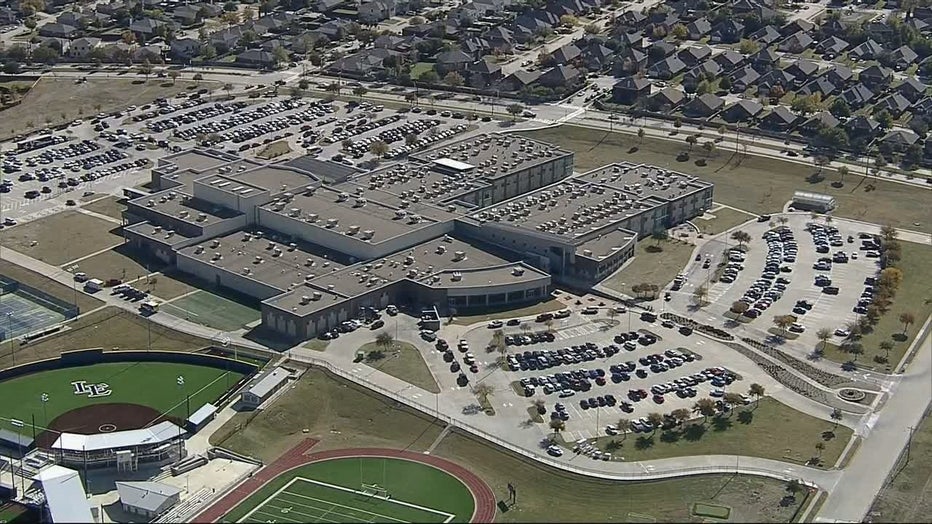 The superintendent shared a glimpse of what's planned for Tuesday evening. He also revisited the chaos of Nov. 19.
According to Little Elm's mayor and the superintendent, the chaos ensued after protesters attempted to break into an administrator's office, assaulted three officers and spit on one.
Some parents believe police overreacted. They will get the chance to ask questions and air out their frustrations during Tuesday night's meeting.
"I know the police department they are even doing an independent review of force and how force is used," Gallagher said. "But I'll tell you the primary goal here in the district just as it is across Texas is student safety comes first."
The superintendent promises a thorough review of the alleged sex assault and the formation of a committee to examine school policy regarding accusations of sexual assault and harassment.
"Because of these accusations, we put together are putting together a community lead committee to review our procedures as a district regarding sexual misconduct and sexual harassment to make sure what we are doing is right by kids," he said.
Tuesday's listening session is on the heels of even more protesting Monday by students. Some say their concerns continue to fall on deaf ears. 
"We had a small group of students that walked out. About 50 students. I spent about two hours out there with them listening directly to that group of students, listening to their concerns. We had the mayor join us," Gallagher said. "What's important about tonight, what's important about listening is not just listening but taking those ideas and those comments and putting a plan in place."
READ MORE: Some Little Elm High School students walk out day before listening session
District officials will address those concerns and have promised an independent investigation into the incident that triggered the original protest, as well as an investigation into what happened at the protest and a committee to review Little Elm ISD's sexual harassment reporting and investigation process.
The meeting begins at 6 p.m. in the high school's auditorium.
RELATED:
Little Elm ISD to host listening session, investigate after chaotic protest
Four Little Elm High School students arrested during protest