Lightning could be cause of Frisco house fire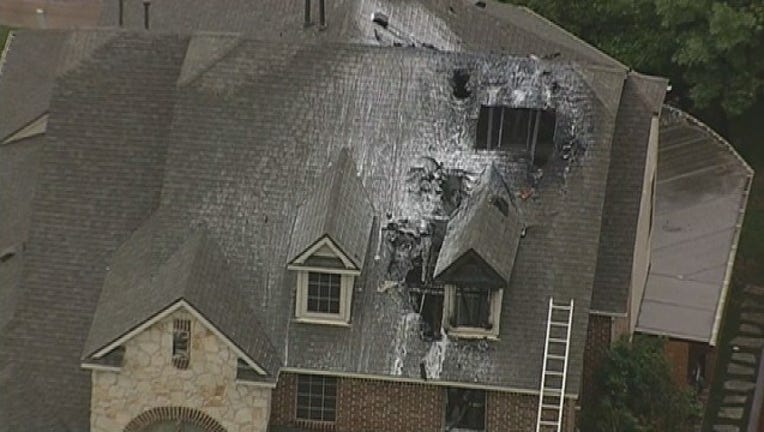 article
The cause of an Sunday afternoon house fire is under investigation; however, firefighters suspect lightning may have caused the blaze.
Frisco firefighters were called to the 8300 block of Shady Shore Drive at 12:05 p.m. Upon arrival, firefighters found heavy flames shooting from the two-story home's roof.
Three engines, one truck, an ambulance, as well as department's Rescue and Light, Air & Rehab specialty units responded. The fire was noted 'under control' at 12:41 p.m.
Firefighters say the homeowner reported he was walking through his neighborhood, scouting for possible damage following lightning strikes. When he returned home, he discovered flames coming from his attic.
He immediately alerted his wife and both made it out of the home safely.
No one was hurt. Damage estimates are unknown at this time.