Lawyer for Waco biker seeks to disqualify district attorney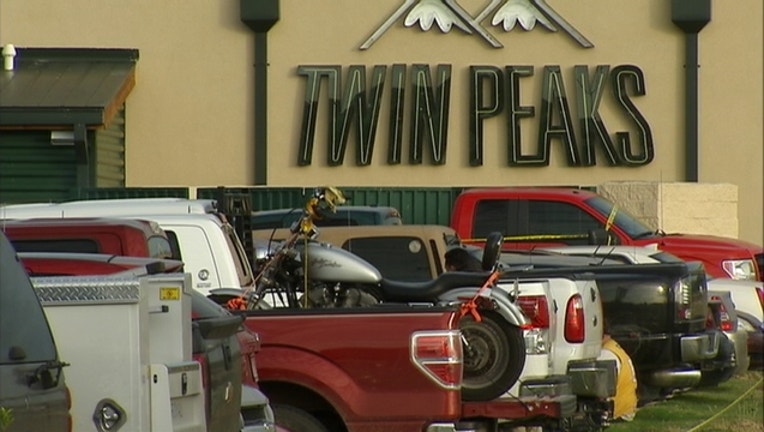 article
FORT WORTH, Texas (AP) — An attorney for one of the nearly 200 bikers arrested after a shooting melee outside a Waco, Texas, restaurant last year that left nine dead filed a motion Tuesday seeking to disqualify the district attorney and others from participating in any of the pending cases.
Abigail Anastasio, who is representing Waco biker Ray Nelson, argued that McLennan County District Attorney Abel Reyna, his first assistant Michael Jarrett and Mark Parker, another local prosecutor, "hijacked" the investigation by drafting the affidavit for arrest and directing police on which bikers to arrest.
If "left to their own investigative tools and judgment," police would not have had probable cause to arrest Nelson, Anastasio said in the motion filed in district court in Waco.
The intervention, Anastasio told The Associated Press, makes them "necessary witnesses," and therefore ineligible to prosecute.
AP previously reported that a Texas Department of Public Safety report said Reyna and his staff told authorities holding bikers in the aftermath of the shooting that anyone wearing a patch, clothing or insignia indicating support for the Bandidos or Cossacks motorcycle clubs should be charged with engaging in organized crime.
Since November, a grand jury has indicted 154 people, including Nelson, on that charge, alleging that they are complicit in the shootout that also left 20 people injured. They face 15 years to life in prison if convicted.
Attorneys have filed motions alleging that their clients' right to a speedy trial has been violated. One motion was filed by Clint Broden, who represents Matthew Clendennen, one of several bikers to have filed a civil suit in federal court against Reyna and others, alleging that his arrest lacked probable cause. Clendennen's trial, scheduled to begin last February, was postponed after Reyna filed a motion saying that it could be months before a full analysis of the evidence was completed. No other trial dates have been set.
Neither Reyna nor his staff returned a call Tuesday seeking comment.
The shootout between bikers and police occurred outside a Twin Peaks restaurant on May 17, 2015, shortly before a scheduled meeting of the Confederation of Clubs and Independents, a coalition of motorcycle clubs that advocates rider safety.
Ballistics reports reviewed by AP show four of the people killed were struck by the same caliber of rifle fired by Waco police. Two of the four had wounds only from that type of rifle. Waco police spokesman Patrick Swanton has declined to comment, citing a gag order in the criminal case of one of the bikers.
Prosecutors have not indicted anyone specifically for murder in the nine deaths. The organized criminal activity charge incorporates allegations that every person indicted was responsible for the deaths and injuries that ensued in the gunfire.
Of the nearly 200 people arrested on identical charges, 39 were not indicted by the grand jury that vacated in April. However, Reyna has said he could bring their cases to another grand jury and that the criminal investigation continued.