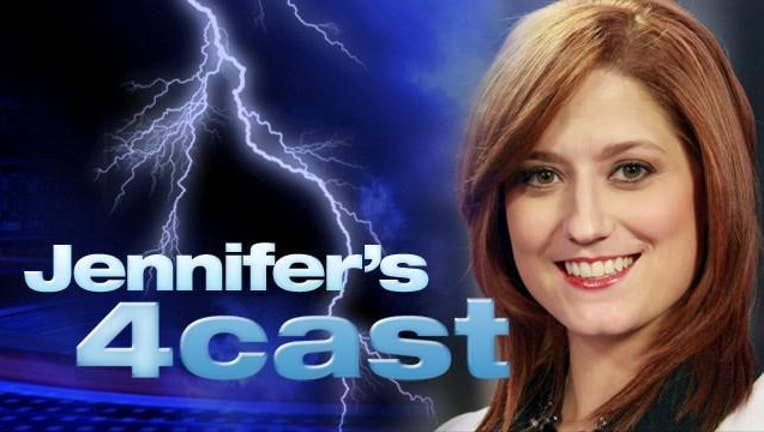 article
Did you like yesterday? The day before that? Great! Then you'll love today! The only addition is that the winds will pick up this afternoon out of the south at 10-20 mph, then subside after sunset. Highs are still in the low 80s with dry conditions and plenty of sunshine.

Tonight, back down into the upper 50s and low 60s with quiet conditions.

Tomorrow, just like today with winds again picking up in the afternoon. There is a slight chance of storms to our west (less than 20%) in the afternoon, while the rest of the area will stay dry.

A change in the pattern finally comes Tuesday with strong storms possible in the afternoon and into the overnight hours. Then we're back to the unsettled pattern until next weekend with chance of rain nearly every afternoon.