Large Texas abortion provider will relocate to New Mexico
ALBUQUERQUE, N.M. - One of the largest abortion providers in Texas is planning to move its operations to New Mexico.
Austin-based Whole Woman's Health began winding down its Texas operations after a ruling Friday by the Texas Supreme Court forced an end to abortions in that state. It is moving out of the Lone Star State after nearly 20 years.
The organization's vice president, Andrea Ferrigno, said the current landscape makes it impossible for them to continue offering abortions in the Texas.
"There's just a mix of emotions. There's a lot of disappointment, of course," Ferrigno said.
But they still plan to offer Texas women abortions in the coming months in a neighboring state, New Mexico, where it's legal. 
Home to a Democratic-led legislature and governor, New Mexico recently took an extra step to protect providers and patients from out-of-state prosecutions. It's likely to continue to experience a steady influx of people seeking abortions from neighboring states with more restrictive abortion laws. 
Whole Woman's Health has started a fundraising effort to help with the costs of moving equipment and supplies from Texas to New Mexico and for the purchase of a building to serve as its new home.
"With the shuttering of our four Texas clinics, we do not have the financial reserves to open in New Mexico without community support," Amy Hagstrom Miller, president and CEO of Whole Woman's Health, said in a statement.
CONTINUED COVERAGE: Roe v. Wade Overturned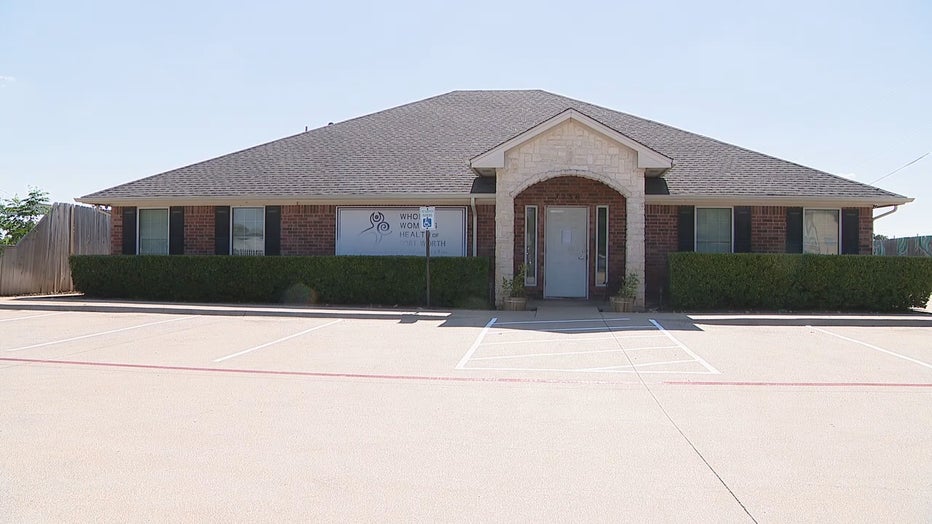 The organization is preparing for the state's trigger law to ban most abortions in wake of the Supreme Court ruling.
"It's the intent of these laws that Texas has been passing over the last year or two is to drive abortion out of the state," said David Coale, who is a constitutional law attorney.
Coale said criminal laws have become viable again with the U.S. Supreme Court's ruling.
There's also SB8, the so-called "Heartbeat Act," passed by the state legislature in September of last year.
It allows for individuals to file civil lawsuits against anyone who knowingly assists a woman with getting an abortion.
"One of those you might be able to manage. But the two together just raises the cost of doing business and the risk of doing business to intolerable levels," Coale said.
In the meantime, the organization developed a program to help pregnant women find a clinic where abortion is legal. They just have to call the Wayfinder dedicated phone number.
"And so we have been talking to our patients, offering information resources to get to other clinics and then also financial support if needed," Ferrigno said.
Coale said it's too soon to tell if the state might try and intervene there too.
"That's going to be the next front in the abortion battles. Historically, it's been assumed that we as U.S. citizens have a free right to travel without obstruction between the states to make up the United States. It's considered in the law a privilege, an immunity of citizenship," he explained.
Ferrigno said Whole Woman's Health remains undeterred.
"We're moving as fast as we can. And we're hoping that within the next couple of months, we will be able to open the doors in New Mexico," Ferrigno said.
Coale expects there to be a lot of litigation in the coming months, when it comes to the 14th Amendment of the U.S. Constitution, which allows citizens to freely travel to any state, as women in places like Texas seek to go elsewhere where an abortion is legal.
New Mexico lawmakers last year repealed a dormant 1969 statute that outlawed most abortion procedures as felonies, thus ensuring access to abortion even after the federal court rolled back guarantees.
The state's largest city, Albuquerque, is home to one of only a few independent clinics in the country that perform abortions in the third trimester without conditions.
An abortion clinic in Santa Teresa, New Mexico, is just a mile from the state line with Texas near El Paso.
The Associated Press contributed to this report