Lake Highalnds Pizza Patron robbery caught on camera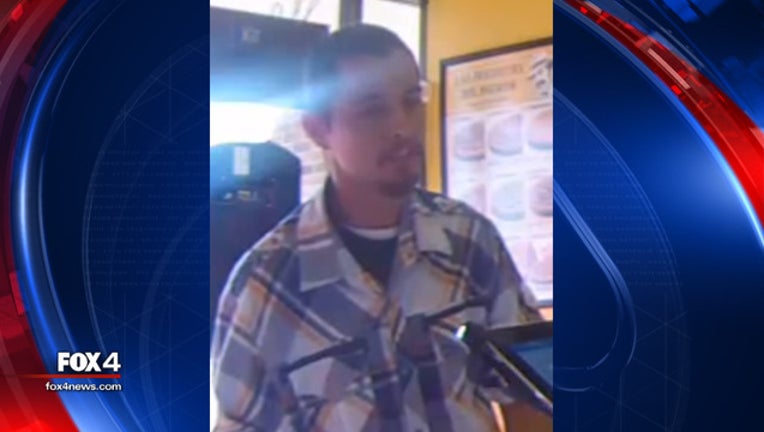 article
Dallas Police released a video of a man who robbed a Pizza Patron in Lake Highlands Sunday night.
The video shows the suspect enter the restaurant, located in the 11400 block of E. Northwest Highway, pull a gun from his waistband and demand money from the cashier. After the cashier gives him money, the suspect leaves the area on foot.
The robber is described as a Hispanic male, 25 to 30 years old, 5 feet 6 inches and 150-160 pounds. He wore a blue, white and yellow shirt with black pants. He had a mustache, goatee and tattoos on his right arm.
Police ask that anyone with information about the robbery call Det. C. Jones at (214) 671-4310. Callers wishing to remain anonymous can call Crime Stoppers at (214) 373-TIPS.