Kemp officials hope Dallas Mavericks take action on controversial Confederate billboard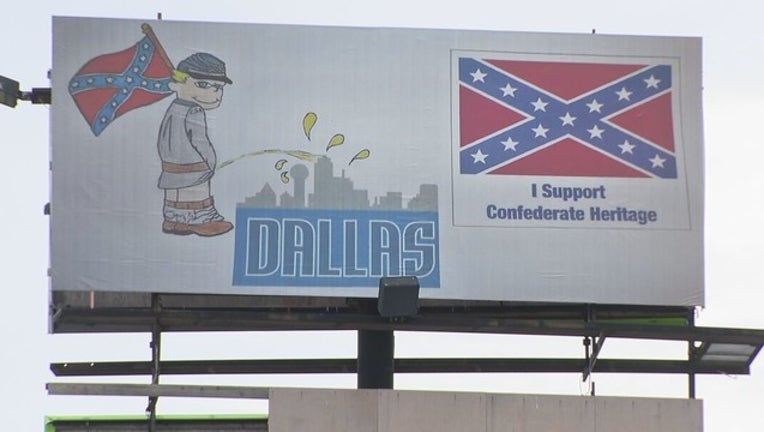 The Dallas Mavericks could join the dispute over a pro-Confederate billboard in Kaufman County.
The controversial billboard is posted along Highway 175 through Kemp and shows a cartoon character with a confederate flag urinating on the Dallas skyline and the word "Dallas."
Kemp city leaders said Friday they've informed the Mavericks organization about the sign and they hope the team will take action to protect its wordmark. The "Dallas" letters used on the billboard is the font used by the Mavs on the team's uniforms.
The message is an apparent protest of Dallas City Council's decision to remove Confederate monuments within the city limits. The council voted two years ago to remove a statue of Robert E. Lee and voted this year to remove another monument for Confederate soldiers.
FOX4 contacted the Mavericks for comment, but did not receive a response.