Jury convicts 2 men of plotting cartel leader's slaying in Southlake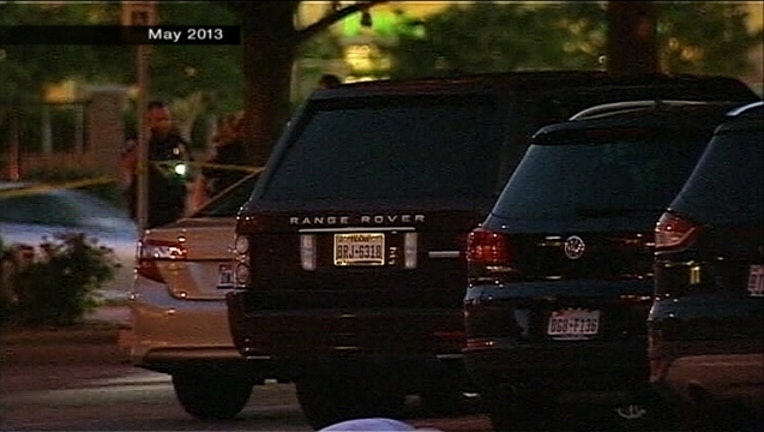 article
FORT WORTH, Texas (AP) — A jury on Friday convicted a Mexican man and his cousin of plotting to kill a lawyer in Texas who had been the acting head of a Mexican drug cartel and who died in a hail of bullets in a Southlake shopping center parking lot.
Jurors deliberated about 6½ hours over two days before convicting Jesus Gerardo Ledezma-Cepeda and Jose Luis Cepeda-Cortes of interstate stalking and conspiracy to commit murder for hire in the 2013 shooting death of Juan Jesus Guerrero Chapa. Sentencing is scheduled for Sept. 22 and both men could face up to life in prison.
The cousins were accused of using video cameras and a GPS device to track Chapa to the Southlake Town Square in the Dallas-Fort Worth suburbs, where his sport utility vehicle was fired upon by a hooded figure who still hasn't been captured.
Over a three-week trial, jurors were presented with lurid, sometimes graphic testimony and evidence of the brutality employed by Mexican drug cartels to exert the will of their leaders.
Chapa was a lawyer for Gulf cartel boss Osiel Cardenas Guillen and helped negotiate leniency for Cardenas when he agreed to plead guilty to U.S. charges and cooperate with U.S. authorities. Cardenas was sentenced to 25 years in prison in 2010 under his plea deal. Chapa fled Mexico for what he thought to be the safety of the North Texas suburbs, where he continued to work with U.S. authorities.
Prosecutors say the men tracked Chapa on the orders of Rodolfo Villarreal Hernandez, a Beltran Leyva cartel member known as "El Gato" who had blamed Chapa for the slaying of his father years before.
Defense attorneys argued that Ledezma-Cepeda, a private investigator who worked for Villarreal, had been forced by his client to track Chapa. Ledezma-Cepeda testified that he or members of his family would be killed if he balked. Attorneys for Cepeda-Cortes argued that their client — a retired South Texas phone company worker — was tricked by his cousin into helping trace Chapa.
Ledezma-Cepeda's son, 32-year-old Jesus Gerardo Ledezma-Campano, pleaded guilty before the trial to stalking and testified against his father. He said he and his father became involved in a group called "Grupo Rudo," which was associated with the Beltran Leyva cartel, and that his father enlisted his help with the technical aspects of the surveillance of Chapa.
Ledezma-Campano testified that his father was hired by Villarreal to find Chapa, that Villarreal spent $1 million on the operation, then rewarded Ledezma-Cepeda with a luxury car and a hunting trip. He also said the killing was celebrated with a big party.