Jurors see convicted killer's tattoo during sentencing phase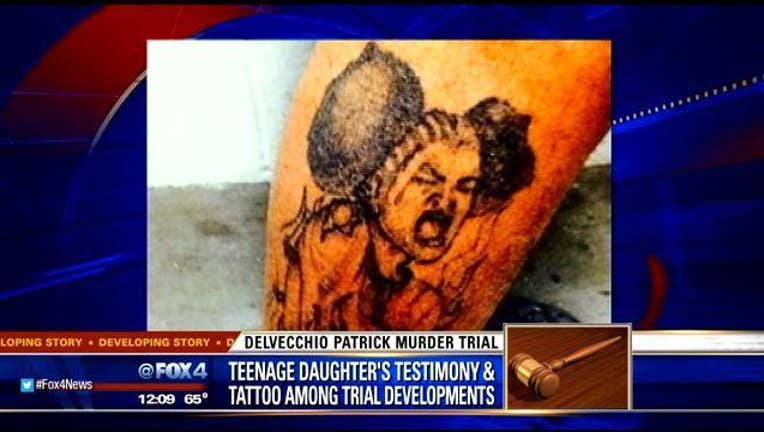 The sentencing phase began Tuesday for a man convicted of murdering his ex-wife in Dallas.
Delvecchio Patrick faces up to life in prison for Deanna Cook's murder. She died while making a desperate call to 911 for help.
In court Tuesday, Cook's daughter testified about her mother's death.
Prosecutors also showed a picture of a tattoo Patrick got in jail. It appears to shows Cook crying, surrounded by flames, however defense attorneys argued the tattoo depicts the rap artist Lady of Rage.

Patrick's mother testified in her son's defense. She said he changed after being given Ritalin in school.
"He has children who need him. I wish you would have mercy," she pleaded.
Follow FOX 4's Shaun Rabb on Twitter for updates from the courtroom.