Judge: Delta-8 products can temporarily be sold in Texas stores
DALLAS - A popular cannabis product that was recently banned by the state of Texas can go back on store shelves for now.
A judge in Travis County on Monday sided with companies selling Delta-8 THC who said they got no warning that the state planned to ban the product.
Retailers thought it was legal because of laws passed nationwide and in Texas that allow industrial hemp to be grown and sold. 
Delta-8 is a THC compound that comes from the hemp plant. It's a close cousin of the psychoactive compound found in marijuana.
The state is expected to appeal the judge's ruling.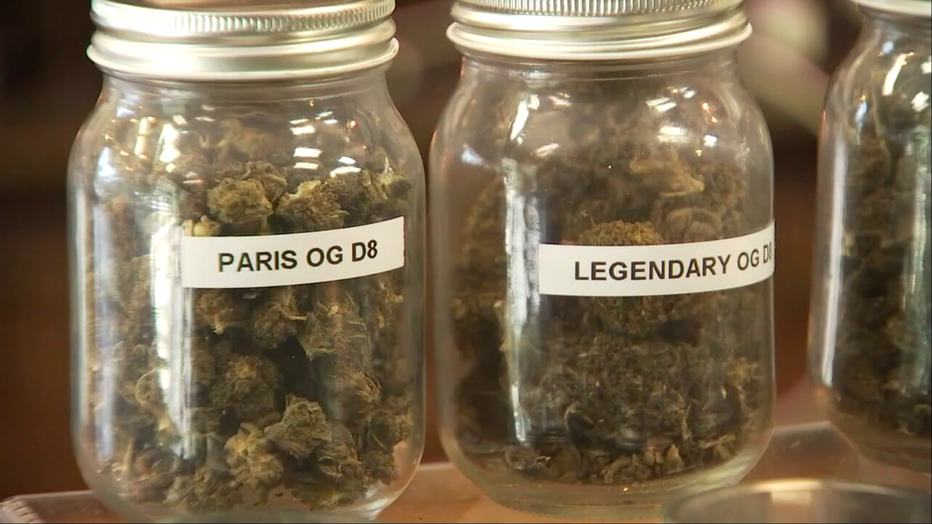 Some businesses already have Delta-8 back on their shelves. Others never stopped selling it. 
This all comes just weeks after the Texas Department of State Health Services said Delta 8 is a Schedule 1 Controlled Substance, making it illegal in Texas.
PREVIOUS STORY: Delta-8 THC is illegal, Texas Department of State Health Services says
Last week, Hometown Hero owner Lukas Gilkey, a CBD wholesaler based out of Austin, sued over the state's rule change. The lawsuit argued the state didn't properly notify businesses that it was updating its controlled-substance list.
State District Court Judge Jan Soifer agreed with Gilkey, temporarily allowing for the sale of Delta-8 to continue.
"We are expecting the state to appeal this immediately. But it shouldn't change anything, and we should be able to go forward," Gilkey said. "We are good to go. You are free to sell Delta-8 in Texas right now."
The popular product was believed to be legal thanks to language in a 2018 Federal Farm Bill that legalized hemp and hemp products.
When Texas said it wasn't, some stores started pulling it from shelves.
Others, like Mike Brown with Endo Dispensary in Rowlett, kept selling it.
"We weren't doing anything wrong. We double down," Brown said. "I bought more inventory because I knew people were going to panic and pull it."
Brown says Delta-8 makes up 80% of his store's profit. He says after the state's update last month, business exploded.
"Crazy sells," he said. "I can't even figure out what the increase is."
FOX 4 reached out to DSHS for a comment, but they said they are reviewing the order. 
Last month, the Dallas Police Department and the DEA said they were reviewing the guidelines from DSHS. 
Brown says he's operating within the law.
"I think this is the least of the government's issues," he said.
The judge, in giving her opinion, stated DSHS acted above its authority and harmed the livelihood of business owners across the state.
The order will remain in effect until a decision on the merits of this case is made or an appeals judge reverses it.
A hearing on the case itself is set for Jan. 28.