Jonas Brothers 'secret show' revealed to be in Fort Worth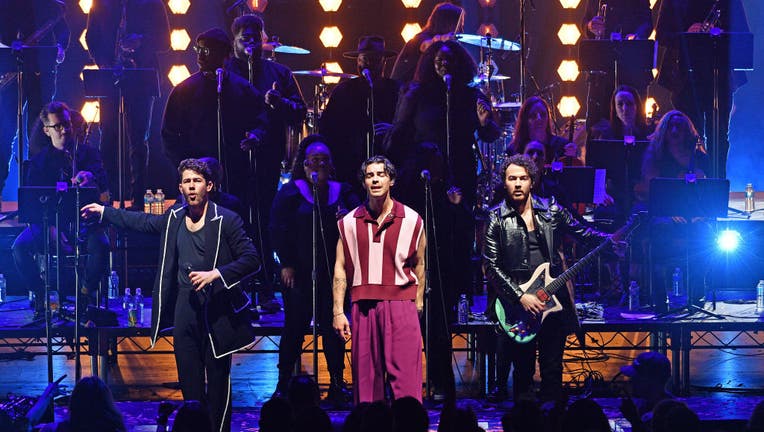 article
FORT WORTH, Texas - We now know where the Jonas Brothers' 'secret' DFW show will be located.
The band will be performing at Tannahill's Tavern in Fort Worth on April 26.
The venue with a capacity of 1,000 is much more intimate than the Jonas Brothers' last DFW show at AT&T Stadium in Arlington last year.
The JoBros will play a few songs from their upcoming album called (fittingly) 'The Album', which is scheduled to drop on May 12.
People are able to register for tickets until noon on Thursday.
READ MORE: Jonas Brothers performing 'secret show' in Dallas-Fort Worth later this month
Those who register are entered into a lottery. Names will be chosen for people to get the rights to buy tickets.
The show in Fort Worth is one of three shows announced for the JoBros.
The North Texas-raised band will also perform at The Theatre at Ace Hotel in Los Angeles on April 25 and Baltimore Soundstage in Baltimore on April 28.