Join the 2015 Komen Dallas Race for the Cure October 17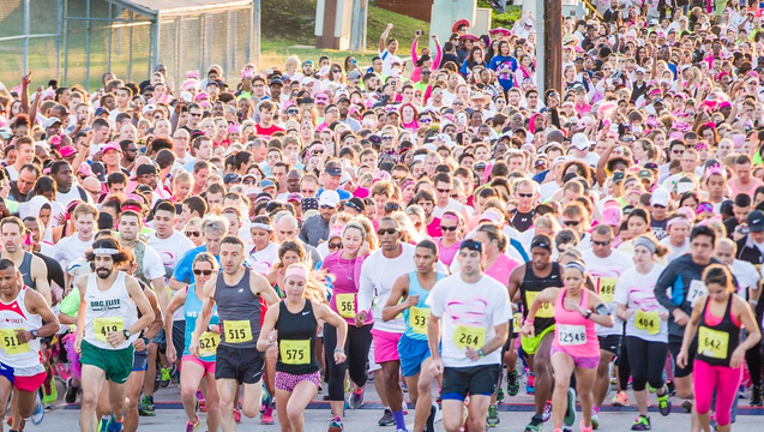 article
DALLAS - Susan G. Komen Race for the Cure series is the world's largest and most successful education and fundraising event for breast cancer ever created.
Click HERE to register
Race Day is Saturday, October 17, 2015 at NorthPark Center in Dallas.  MAP LINK
The first ever Race for the Cure was held in Dallas in 1982 and has since become the city's largest annual breast cancer fundraiser.
The event funds breast health services in Dallas County, specifically those in underserved communities.  The race celebrates breast cancer survivorship and honors those who lost their fight with the disease.
Tamara and Tony Casillas are this year's honorary Race Chairs.  Tony is a former member of the Dallas Cowboys and a 2-time Super Bowl champion.  His wife, Tamara, was was recently diagnosed with breast cancer and is committed to supporting other women in their personal battles with breast cancer.
Race Day Schedule
6:00 AM
Race day registration (inside NorthPark Center)
6:30 AM
Survivor breakfast at the Tom Thumb survivor tent
7:45 AM
Timed runner start (start line faces west on Park Lane)
8:00 AM
1K and 5K run/walk start (start line faces west on Park Lane)
9:15 AM
Survivors return to the survivor tent to line up for the survivor march
9:45 AM
Stage presentation including performance by The Jordan Kahn Music Company, survivor march and award presentation
Join Komen Dallas on social media:
Komen Dallas on Facebook
Komen Dallas on Twitter