Johnny Manziel indicted for misdemeanor assault charge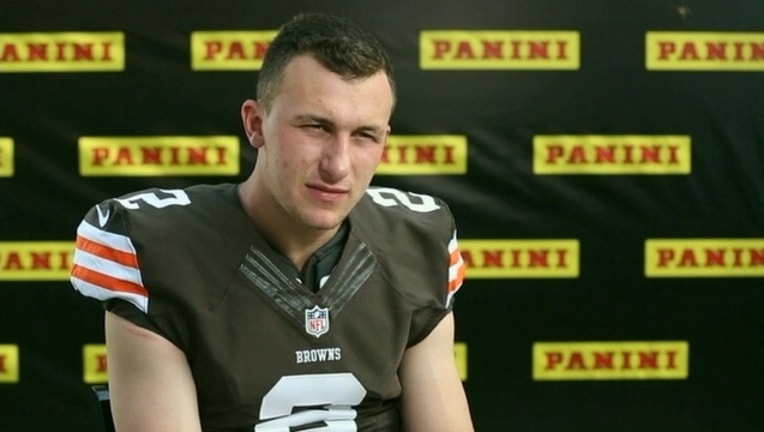 article
DALLAS - A Dallas County grand jury has officially indicted Johnny Manziel.
All the paperwork was signed Tuesday morning. The Texas A&M Heisman Trophy winner and former NFL quarterback is now expected to turn himself in and plead not guilty to a charge of misdemeanor assault causing bodily injury.
Manziel's attorney Bob Hinton said he will meet with a judge assigned to hear the case Tuesday afternoon and ask for bond to be set. Manziel will then fly in from the west coast and report to the Dallas County jail.
If the district attorney's office agrees, the judge can waive the jail book in process and arraignment. Manziel would simply report to jail, have his mugshot and fingerprints taken, post bond and then go free.
Hinton said his client is not expecting any special treatment. It's not uncommon for someone with no previous criminal history and only a misdemeanor charge to bond out of jail immediately.
Manziel's family violence charge is connected to an incident earlier this year where he allegedly hit his ex-girlfriend. She said he ruptured her eardrum during a drive to Fort Worth.
Their fight reportedly started at Hotel ZaZa in Uptown Dallas and was caught on video. Hinton said that evidence should clear his client's name.
"I think the film will speak for itself. It's going to show a lot of justification for whatever it is that shows that Johnny did to keep her from driving," he said.
Hinton implied that Manziel's ex-girlfriend was too intoxicated to drive, but stopped short of saying that. He believes the chances of him beating the charge are good.
"Really good. Very good. I expect that we will," he said.
After the incident a judge ordered Manziel to stay away from the woman for two years.
Since then he's been partying in Los Angeles, was cut by the Cleveland Browns, fired by two agents and dropped by Nike. His future in the NFL is uncertain.
If convicted, Manziel could face a range of penalties from probation to a year in jail and a $4,000 fine.